November 30, 2020 | 8:30 AM
2020: A Continued Tale of Rapidly Strengthening Atlantic Hurricanes
Hurricane Iota, for a time a Category 5 storm with maximum sustained winds reaching 160 mph, wrought destruction over Central America less than two weeks ago. It was the latest and strongest in a series of hurricanes to rapidly intensify in the Atlantic basin – in what has also been the most active Atlantic hurricane season on record.
A tropical storm system is considered to have rapidly intensified when its sustained winds increase by 35 miles per hour or more within a 24-hour period. Sustained winds in Iota (and Hurricane Eta before it) increased some 80 miles per hour in just 24 hours!
The number of rapidly intensifying storms is increasing. It's a troubling trend that scientist say is likely resulting in part from human-caused climate change. So what's happening?
Warm water is the lifeblood for tropical storm systems. How strong a storm gets and how fast it strengthens depends largely on how warm the waters are along its path. And as our planet continues warming, so too do our oceans.
>> Learn more: Hurricanes and the Climate Crisis: What You Need to Know <<
These warmer-than-normal waters increase the probability of rapidly strengthening and generally stronger storms.
In the early 1980s, the odds of a rapidly intensifying storm were roughly 1-in-100. Now, it's closer to 1-in-20. And most scientists don't see this trend reversing anytime soon.
2020 Atlantic Hurricane Season by the Numbers (so far):

10 storms rapidly intensified
30 named storms

Previous record: 28 named storms in 2005

12 named storms hit the US mainland

Previous record: Nine named storms crossed the US mainland in 1916.
The Atlantic hurricane season is supposed to officially end today, November 30. But with continued above-normal water temperatures, this hyper-active stretch may continue well into December.
Learn More

Is climate change really making weather more extreme? The simple answer is yes.
In our free e-book, Extreme Weather and the Climate Crisis: The Facts, we explain in plain language how burning fossil fuels is driving climate change and making our weather more intense and dangerous. We also share stories about how extreme weather is affecting people just like you, in their own words.
Download Extreme Weather and the Climate Crisis: What You Need to Know now.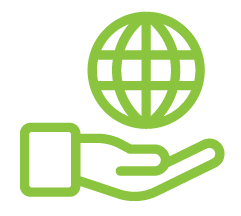 Before You Go
At Climate Reality, we work hard to create high-quality educational content like blogs, e-books, videos, and more to empower people all over the world to fight for climate solutions and stand together to drive the change we need. We are a nonprofit organization that believes there is hope in unity, and that together, we can build a safe, sustainable future.
But we can't do it without your help.
If you enjoyed what you've just read and would like to see more, please consider making a generous gift to support our ongoing work to fight climate denial and support solutions.