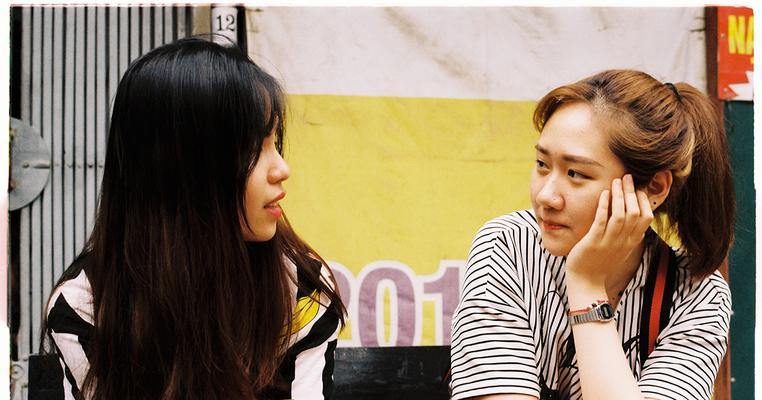 3 Tips from the Experts: How to Talk about the Climate Crisis Effectively
Two experts, Tim Guinee and Dr. Michael Mann, have some tips for talking about the climate crisis with unusual audiences – or even those who don't accept the science at all.
We admit it: we talk a lot about our Climate Reality Leadership Corps trainings. We just can't help it – they're pretty incredible. But one thing we don't talk about enough is what happens after you attend a training. And believe us: a lot happens.
In fact, we have an incredible team (that's right, a whole team!) dedicated to helping Climate Reality Leaders get real results. That means when you go home as a trained Leader and start working in your community. You have the support, network, and resources you need to make a real difference.
One of those resources? Webinars featuring inspiring people in the climate movement, like scientists, community leaders, media professionals, campaign organizers, and more.
Recently, we were joined by climate scientist Dr. Michael Mann and actor and powerhouse Climate Reality Leader Tim Guinee for a webinar about how to effectively reach audiences who aren't as familiar with climate change – or even those who don't accept the science at all.
We typically reserve webinars and other exclusive content like this for trained Climate Reality Leaders, but we wanted to give you a sneak peek into the kind of resources you'll have access to after being trained. Here are a few things Tim and Dr. Mann had to say on talking to unusual audiences about the reality of climate change:
Tip #1: Emphasize What You Have in Common

The golden rule of being a successful communicator: Put your audience first. What are their values? What do they care about? Start there and try to find common ground with your own values and concerns. The way Tim approaches conversations about the climate crisis with firefighters is very different than the way he approaches conversations at the federal prisons he visits – and both are very different than the faith-based conversations he has about climate change.
For example, at a fire station, Tim wears his dress uniform (he's a volunteer firefighter). He leads the discussion with "the danger that climate change poses to emergency services" because that's a concern he and his audience share.
Tim described a different tactic he takes when he speaks with people of faith: "I work a lot around the idea that all religions have a basic thing of loving and caring for our brothers and sisters and loving and caring for creation as an idea. That those are really solid, core religious values"
Sometimes it can be hard to figure out the values you and your audience share. During the webinar, Tim talked about a guiding principle he uses across all his presentations about climate change: "We all want love. We all want to take care of the people we love." If you're struggling to find common ground with someone as you talk about climate change, this universal truth is a great North Star to help guide a potentially difficult conversation.
Tip #2: Focus on the Science – But Don't Be Afraid to Use Humor, Either

Dr. Mann knows a thing or two about communicating climate change in high-pressure scenarios. During the webinar, he talked about how he approached a congressional hearing to the House Science Committee in 2017. At the hearing, he started with one basic fact: "It is important to make clear at the outset that there is extremely broad agreement among the world's scientists on the basic facts of human-caused climate change."
During our webinar, Dr. Mann said he did this to "reclaim the role of science in the discussion." He wanted to make clear that there can be a vital debate about the policies we choose to help solve climate change, but that the science itself is settled.
Keeping a science focus when you talk about climate change, however, doesn't mean that wit is off-limits. Dr. Mann and Tim both talked to our Climate Reality Leaders about using humor to break through – as Dr. Mann said, "Rather than barging through the front door with facts and figures and numbers, trying to find a side door that might still be open. And that side door often takes the form of humor."
Tip #3: Find the Approach that Works for You

One of the most important things we can all do to help solve climate change is to simply talk about it with people we know. But that doesn't mean we all should have the same approach when we strike up a conversation. It's important to be authentic and figure out what works for you.
As Dr. Mann says, quoting his late friend and climate scientist Steve Schneider, "Know thy audience, know thy self, and know thy stuff. And know thy stuff means also, to me, know what you don't know and be honest about it. Your audience will appreciate that."
Want More Resources Like This? Become a Climate Reality Leader
At Climate Reality Leadership Corps trainings, individuals ready to make a difference in our planet's future spend three days working with former Vice President Al Gore and world-renowned scientists and communicators learning about the climate crisis and how together we can solve it.
Join us and gain the skills, knowledge, and network to shape public opinion, influence policy, and inspire your community to act at this critical time. And after the training is over, you'll have a network of more than 19,000 other Climate Reality Leaders to connect with, as well as hundreds of incredible resources (like our webinar with Dr. Mann and Tim Guinee) to tap into as you fight climate change at home.
Learn about our upcoming trainings and apply today. Give us three days. We'll give you the tools to change the world.