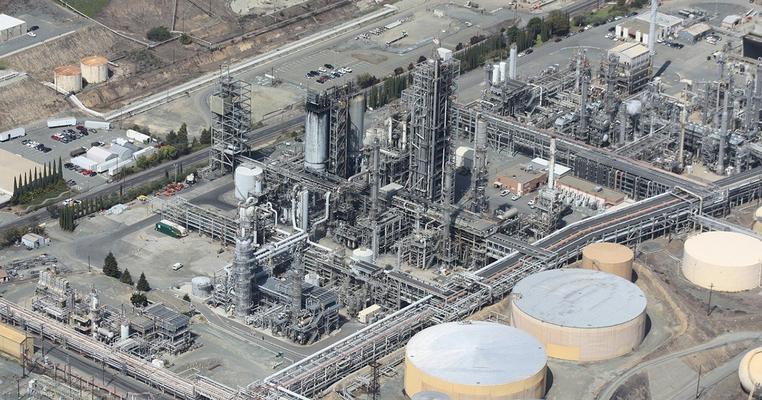 Environmental Racism: What It is and How You Can Fight It
We can't truly move forward as a movement without acknowledging our shared past and working to solve its most fundamental problems.
(Ed. Note: This post was lightly updated on March 17, 2022 to provide additional information on Climate Reality's upcoming, free, in-person climate advocacy training in Las Vegas, Nevada from June 11-13, 2022. For further information or to apply for the training today, click here.)
To build a winning coalition and beat the climate crisis, we need to understand and respond to how social inequities intersect with our movement. Only then will we be telling the real story of climate change – a crisis that doesn't affect everyone equally, a challenge that in many instances impacts those already enduring other hardships more acutely.
And telling that story is important because, to quote Maya Angelou, "You can't really know where you are going until you know where you have been."
What Is Environmental Racism?
When we talk about environmental racism, we're talking about the disproportionate burden of environmental hazards placed on people of color.
This oppression is often achieved systemically, through policies and practices that effectively place low-income and communities of color in close proximity to polluting facilities like power stations, plastics plants, and methane gas pipelines or to infrastructure like major highways.
Living close to pollution – often the same emissions driving the climate crisis – people of color are exposed to a variety of harmful pollutants at a higher rate than White and higher-wealth communities. This leads to far greater rates of serious health problems in communities of color, from cancer to lung conditions to heart attacks, as well as a higher prevalence and severity of asthma, lower birth weights, and greater incidence of high blood pressure.
Yes, It's About Race
Disentangling the disparate effects of poverty and race can be a challenge – but mounting evidence points in one direction: Race is often a more reliable indicator of proximity to pollution than income alone.
A 2018 study by Environmental Protection Agency scientists found that people of color on average faced a 28 percent higher health burden compared to the general population thanks to living in proximity to facilities emitting particulate pollution like soot. For Black Americans, the findings were especially troubling, with a 54 percent greater health burden reported.
>> Find more resources on climate and environmental justice here. <<
To be sure, community wealth often plays a central role in determining environmental policies, particularly regarding land use, zoning, construction permits, and regulation enforcement. The result is that low-income families of every color are exposed to more pollution than their more-affluent peers.
But even when wealth is taken into account, researchers still find a greater correlation between race and exposure to environmental hazards.
Moral Obligation To Act
The environmental justice movement challenges injustice and unequal treatment of people of color, working to raise awareness and end the inequities that mean Black Americans breathe 56 percent more pollution than they produce and Latinos breathe 63 percent more – while Whites breathe 17 percent less – for example.
In the US, the movement was born in the 1970s, when Black activists in Warren County, North Carolina organized to fight toxic dumping in their community. Right around the same time, in Houston, Texas, activists like Dr. Robert Bullard began researching and challenging racist policies that lead to 82 percent of the city's trash being dumped in Black communities – despite the fact that Black residents made up only 25 percent of the population.
Since then, the movement has continued to grow, fighting for safe water and justice in Flint, Michigan, clean air in the South Bronx's Asthma Alley, and an end to the urban oil fields in Los Angeles linked to dangerous birth outcomes. Tragically, the list goes on.


Fighting environmental racism means doing what is fair and morally right. As a movement, we have an obligation to act to dismantle the structures subjecting people of color disproportionately to environmental health hazards – again, many of them the very same pollutants driving the climate crisis.
Doing so starts with listening to the communities already living with fossil fuel pollution and the families hit first and worst by climate change. By understanding what the crisis means for them, we can work together for truly just and equitable solutions.
Because the only way to solve the climate crisis is by working together.
What You Can Do
We are committed to showing up and standing with our partners, colleagues, employees, friends, nearly 30,000 Climate Reality Leaders, and all people who experience social injustice and racism of any kind.
It's clear: We are facing the real possibility that the climate crisis could steal the chance at a better tomorrow from people all over the world. But it doesn't have to be this way.
Are you ready to take action and fight back when it matters more than ever?
Our upcoming Climate Reality Leadership Corps training in Las Vegas, Nevada from June 11-13 is a good place to start.
At Climate Reality Leadership Corps trainings, individuals ready to make a difference for our planet's future spend three days working with former Vice President Al Gore and world-renowned scientists and communicators learning about the climate crisis and how together we can solve it.
Give us three days. We'll give you the tools to change the world.

Watch the full webinar, Spotlight On: Environmental Racism, here