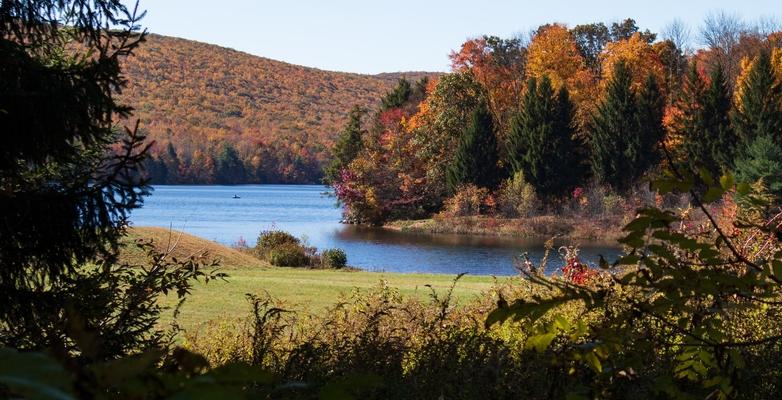 Fighting Fossil Fuels – and Winning – in the Susquehanna Valley
Community voices unite to stop dangerous petrochemical expansion in Pennsylvania.
It was a win to remember.  In April, after years of community opposition, Bechtel Corporation finally announced that it was pulling out of plans to build a $1 billion power plant fueled by fracked gas known as the Renovo Energy Center project.
The proposed facility posed a serious threat on many fronts. The plant would have reportedly emitted over 200 tons of particulate matter every year, along with over 300 tons of nitrogen oxides (NOx), over 100 tons of volatile organic compounds (VOCs), and more greenhouse gases than the City of Pittsburgh.
With the support of our team, Climate Reality's Susquehanna Valley chapter leadership played a key role in rallying community opposition against the plant. Chapter chair Karen Elias coordinated a massive letter-to-the-editor (LTE) campaign that was pivotal in altering the public narrative around the project.
"Carbon dioxide levels worldwide are higher today than at any point in at least the past 800,000 years and are projected to continue to rise as we move away from COVID restrictions," Elias remarked in one of her letters. "Allowing a plant to come online that's projected to become the fourth-largest greenhouse gas emitter in the state of Pennsylvania is simply unconscionable."
The chapter was part of a large coalition of grassroots organizers working to put pressure on Bechtel while the Clean Air Council, PennFuture, and the Center for Biological Diversity appealed the air permit that the plant had been issued. In addition to turning a blind eye to the outrageously dangerous levels of pollution and public health concerns the project would pose, the Pennsylvania Department of Environmental Protection had issued the permit without conducting mandatory outreach to the surrounding community. This lawsuit was the final blow to the Renovo Energy Center project.
Our work is not done. We plan to continue to support Renovo, PA and similar communities who have suffered from the false promises of the fossil-fuel industry. We will celebrate the cancellation of this project while also laying the groundwork for a prosperous future that doesn't pit economic growth against the health and well-being of communities and the planet.
Ready to make a difference in your community? Connect with the Climate Reality chapter close to you.