January 06, 2021 | 9:30 AM
WE®: How the Climate Crisis is Affecting Montana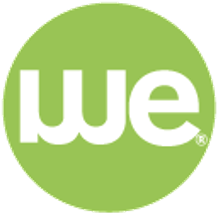 Montana's iconic landscapes are the stuff of western movie classics and nature lovers dreams.
The fourth largest state in the US is known to many as Big Sky Country, and draws tourists every year to its raw wilderness, skiing and winter recreation opportunities, and Glacier National Park, famous for its unique beauty and glaciered mountaintops.
Montana is split by the Continental Divide, and is home to three major river basins: the Missouri, the Snake, and the Saskatchewan.
It's also already feeling the impacts of the climate crisis – and they could change everything so many love about this land of natural wonder. 
Rising Temperatures

Montanans have already seen average annual temperatures rise two to three degrees Fahrenheit since just the 1950s – with parts of northwestern Montana warming at about twice the rate of the overall planet. 
Montana currently experiences an average of five "dangerous" or "extremely dangerous" heat days annually. By 2050, this number could triple.
That's bad news for the farmers, firefighters, and tourists who will have to contend with more drought, larger wildfires, and disappearing glaciers – and for the more than one million people who call this geographically diverse, beautiful state home.
Water and Agriculture

Climate scientists predict that precipitation across Montana will increase in the fall, spring, and winter months, and decrease in the summer. This has serious implications for agriculture across the state.
Groundwater in Montana comes largely from rain and melting snowpack – and demand for it is expected to increase in the decades ahead as earlier and earlier snowmelt and drier summers combine to create longer and more severe drought seasons. Multi-year droughts are not uncommon in parts of Montana, but climate change will only increase the intensity and duration of these droughts when they occur.
At the same time, snowpack in the mountains has been decreasing due to rising winter temperatures and earlier-arriving springs, leading to changes in streamflow in creeks and rivers relied upon by farmers across the state for crop irrigation.
Glacier National Park

Glacier National Park is a highlight of Montana's wilderness recreation culture – but its namesakes have been disappearing from the park's peaks at striking rates.
When it was established in 1910, Glacier National Park featured over 100 glaciers. By 2015, only a couple dozen or so are still recognized as active glaciers due to dramatic shrinkage.
These glaciers have been there for over 7,000 years, and climate change threatens to wipe them out completely. In just a few decades, the park's glaciers could completely disappear.
And the same rising temperatures that threaten Glacier National Park's famed glaciers are similarly diminishing snowpack across the mountains of Montana – with serious implications for the state's bustling winter tourism industry.
Supporting Solutions

With so much at stake, Montanans are working to fight the climate crisis.
Montana has a designated Climate Solutions Council, and this year, the council created a Climate Solutions Plan for the state that focuses on reducing greenhouse gas emissions and finding opportunities for economic innovation and resilience-building in Montana's workforce.
But there's so much more work to be done – on the ground in Montana… and on the ground in communities just like yours.
That's why across the country, everyday Americans are joining Climate Reality chapters and working together for practical climate solutions in communities from sea to shining sea.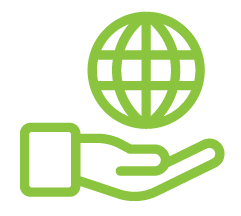 Before You Go
At Climate Reality, we work hard to create high-quality educational content like blogs, e-books, videos, and more to empower people all over the world to fight for climate solutions and stand together to drive the change we need. We are a nonprofit organization that believes there is hope in unity, and that together, we can build a safe, sustainable future.
But we can't do it without your help.
If you enjoyed what you've just read and would like to see more, please consider making a generous gift to support our ongoing work to fight climate denial and support solutions.