June 04, 2021 | 7:00 AM
Increasing Awareness: Cracking the Climate Silence
Research shows that more than any other factor, race determines which communities are exposed to the earliest and worst impacts of environmental hazards – a result of centuries of systemic racism. The past few years have seen an increasing focus on the fact that the climate crisis is also a racial justice issue, but there is still a long way to go in terms of educating people on climate change in general, as well as the entrenched dynamics at play that create inequities.
Communities of color are leading the charge in the fight for equitable solutions and in spreading awareness of the impacts of the climate crisis that have already hit home for so many.
Here are two organizations that have made it their mission to educate their own communities and others on the impacts of climate crisis in order to engage in the fight for a healthier future. The Climate Reality Project is proud to partner with these leaders in the fight for environmental justice. 
Dream in Green

Dream in Green understands that awareness of a problem is a first step to solving it. The organization will be focusing its Green Schools Challenge: Climate Justice Curriculum and Teacher Training in South Florida, specifically Miami-Dade County Public Schools and Broward County Public Schools.
According to the organization, the demographics of students enrolled are made up of almost 71% Hispanic and 20% Black, making it one of the most diverse districts in the country. These counties are also home to neighborhoods at the greatest risk from the negative effects of the climate crisis.
"The overall goal of our program is to expose school communities to the links between water, energy, waste, environment, climate change, community sustainability and social justice to inspire behavioral changes that promote environmental stewardship," the organization states.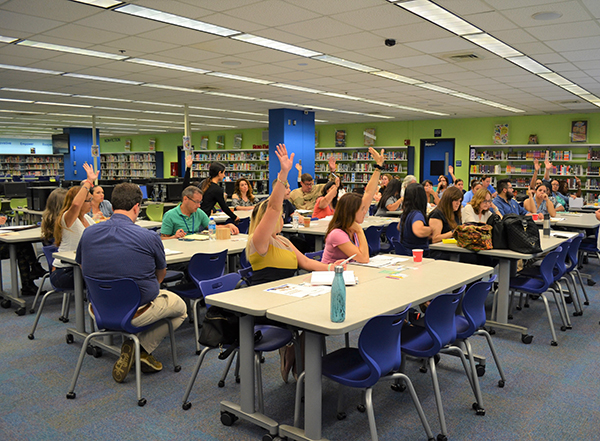 This is hugely important in South Florida, where climate gentrification hot spots are developing: With home prices being driven by more frequent hurricanes and rising sea levels, low-income residents are being displaced from neighborhoods in protected areas they can no longer afford.
Dream in Green will address the lack of environmental education in South Florida by using a train-the-trainer model, disseminating an environmental education program to teachers who in turn train other teachers and students on how best to implement the program.
For this project, Dream in Green is creating grade appropriate lessons focusing on the climate gentrification issue of predominately Latino and Haitian neighborhoods, sea level rise effects on flood zones, and the growing concern of food deserts in low-income neighborhoods.
Samuel DeWitt Proctor Conference

Samuel DeWitt Proctor Conference (SDPC) is working to grow awareness of the benefits of Illinois' new Clean Energy Jobs Act to create more environmentally just Black communities. The organization aims to amplify the voices of Black people of faith and other residents to make sure that the state's clean energy future properly includes and reflects the needs of the people in the communities impacted the most.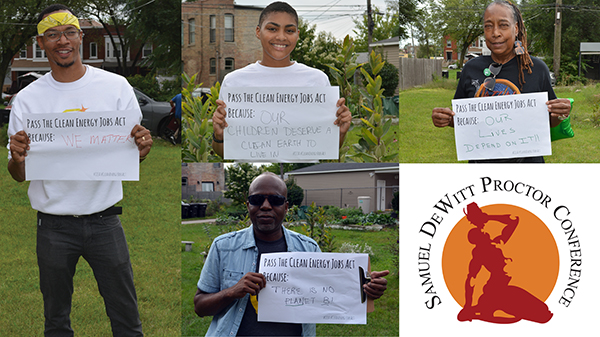 The organization has a history of addressing climate justice with its ongoing Faithful Climate Action Project, citing the dynamic of communities – such as those it serves in metropolitan Chicago – "that are impacted by pollution and the ravages of climate change but historically not included in the energy policy decision-making processes, even when those policies are intended for their benefit."
SDPC will engage Black clergy and their congregations, communicating the benefits of clean energy programs and raising awareness of and engagement in policy actions that create those benefits.
By addressing issues of diversity, equity, and inclusion in the environmental movement, the hope is that ultimately a virtuous cycle can take the place of the current debilitating one, with well-paying clean energy jobs bringing employment opportunities and reduced health risks to communities where people then have the opportunity to thrive.
Want to learn more about the exciting campaigns, training programs, educational content, and climate advocacy happening at The Climate Reality Project? Sign up for our email list and be the first to know the latest climate science as well as when powerful opportunities to stand up for a better, more sustainable tomorrow arise!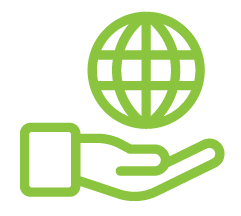 Before You Go
At Climate Reality, we work hard to create high-quality educational content like blogs, e-books, videos, and more to empower people all over the world to fight for climate solutions and stand together to drive the change we need. We are a nonprofit organization that believes there is hope in unity, and that together, we can build a safe, sustainable future.
But we can't do it without your help.
If you enjoyed what you've just read and would like to see more, please consider making a generous gift to support our ongoing work to fight climate denial and support solutions.