March 06, 2018 | 3:50 PM
Three American Cities That Could be the Next Cape Town
The world watched attentively as Cape Town residents counted the days (and drops) to Day Zero – when the city's taps could have run dry. The South African city has now pushed back the dreaded deadline to 2019, but it's still in the midst of its worst drought in history. Poorer citizens are bearing the brunt of the water crisis, and all residents have been advised to limit their water consumption to only 50 liters, or 13.2 gallons a day. Think two-minute showers and reusing your bathing water to flush the toilet.
It sounds like a Mad Max movie, but the Cape Town water shortage is quite real and could be closer to reality for the rest of us than we would like. The World Wildlife Fund estimates that by 2025, two-thirds of the world population could be struggling with water shortage. And right here in the United States, cities across the country are watching their water reserves dwindle.

Although factors such as poor planning and population growth are driving droughts in some regions, there is one common culprit that is exacerbating water crises around the globe: climate change. Experts point to high temperatures, drying rivers, and melting snowpack as some of the factors behind the dry spells. They're also a wake-up call that the climate crisis is no distant threat. In fact, it's already affecting three big American cities and the daily lives of millions.
Here are three big American cities that could be the next Cape Town:
1. Los Angeles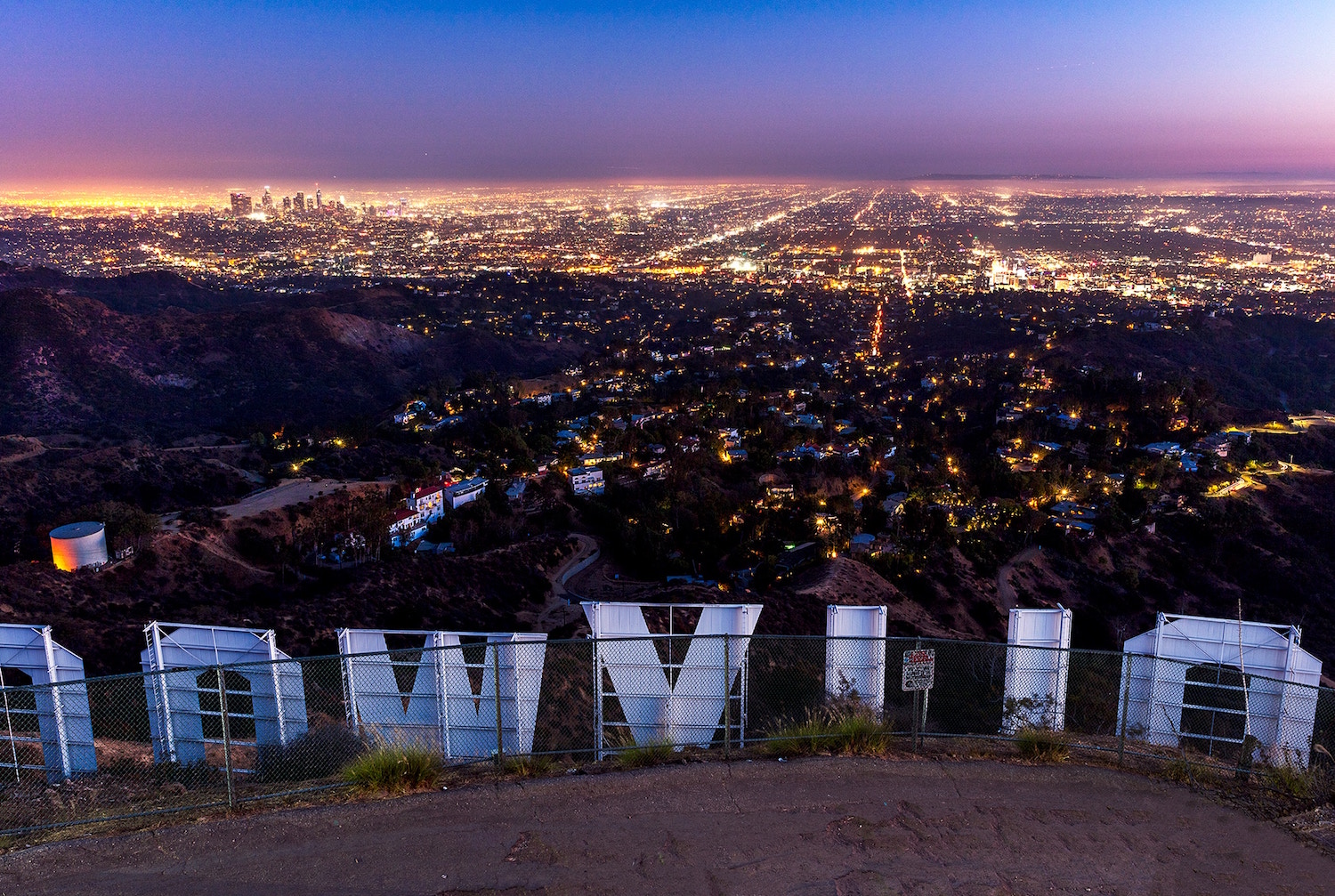 California has a long history of water shortage, and Los Angeles is often at the center of the dust storm. In the early twentieth century, the dispute for water between the city and rural farmers was so bitter that it became known as the California Water Wars (and was turned into the Academy Award-winning movie Chinatown (1974) starring none other than Jack Nicholson).
Decades have passed since, but the city's water woes are seemingly getting worse. In 2014, the City of Angels was listed as one of the most water-stressed large city in the world by The Nature Conservancy. One of the proofs was that LA was hit with the worst drought in at least 1,200 years in 2014, triggered by high temperatures and reduced rainfall linked to the change of climate and weather patterns.
As a result, for the first time in history, Angelenos were instructed to limit their water usage by 25 percent in 2015. The directive has since been lifted, but if the world doesn't tackle the climate crisis, new dry spells will always be on the horizon. This year, for instance, snowpacks in the northern part of the state are frighteningly low —and they're one of the main suppliers of water for California.
2. Salt Lake City


© 2012 Thomas Hawk/Flickr cc by NC 2.0
For every degree Fahrenheit of warming in the Salt Lake City region, the flow of nearby streams could decrease by an average of 3.8 percent annually, according to a recent report by the Western Water Assessment. The number is worrisome, considering that global temperatures have been steadily rising, and the city depends on healthy streams for its fresh water supply.
Making matters even worse, rivers that flow into the Great Salt Lake – and that could be an alternative source of water to the city – are headed in the same direction. The lake itself has shrunk to nearly half of its former size in the last 170 years. It's no wonder that in 2014, the University of Florida's Environmental Hydrology Laboratory found that Salt Lake City was at a high level of fresh water vulnerability.
Residents have already started feeling the effects of water scarcity. In 2015, the mayor's office asked for cautious with water waste. Instructions included adjusting sprinklers and checking for leaks to protect the city's fragile water supply. If you ask us, it's time for the city to take climate action, especially since its population is expected to nearly double by 2050.
3. Miami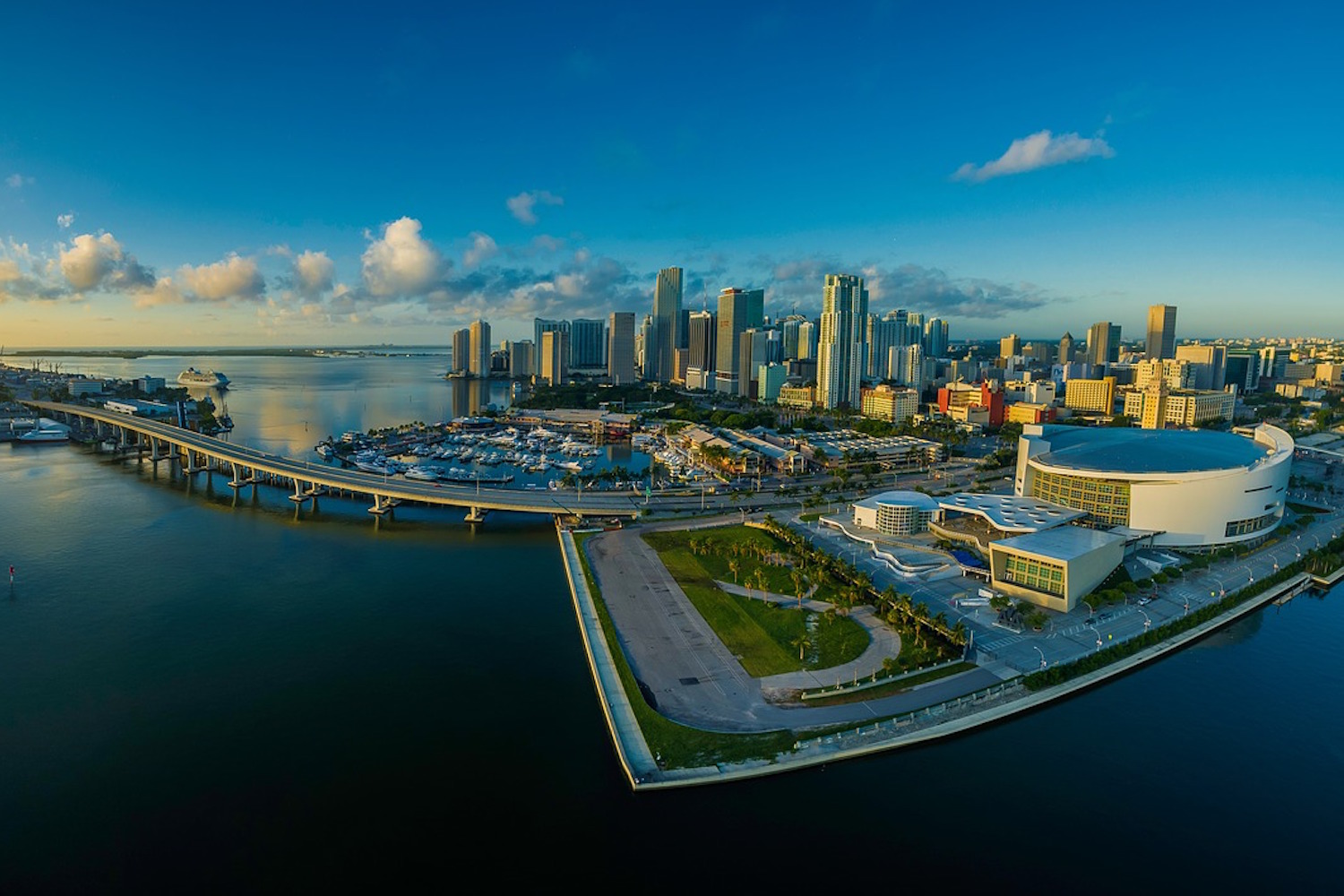 Why is Miami on this list? After all, the city is surrounded by water in all forms – it literally sits on the sea and has access to plenty of rain, lakes, and groundwater. However, the megacity is facing climate-related water concerns no less daunting than any other city on this list.
We all know that climate change has been fueling rising sea levels, and it's not just in the Pacific Islands. In America's Magic City, the rising seawater is leaking into, and contaminating, fresh water supplies above and underground. And although the problem has been around since the 1930s, rising sea levels mean these leaks are increasing at unprecedented rates . The water is even breaching underground defense barriers that were installed in recent decades and reaching freshwater wells.
As a result, neighboring cities are already struggling to find drinkable water. Hallandale Beach, which is just a few miles north of Miami, had to close six of its eight wells due to saltwater intrusion. And residents of the nearby Everglades National Park (including alligators) are getting salty with the ocean sweeping into the swamps. Miami-Dade residents all well aware of the risks, as more than 50 percent believe that the climate crisis will impact them personally.
 

As mean temperatures creep up, there's a risk that the crisis will worsen water stress across the United States and the rest of the world. But it's not a lost cause. We can work together with government officials, businesses, schools, and faith communities to take climate action to the next level. Together we can reduce carbon emissions by adopt viable climate solutions – such as ditching dirty fossil fuels and embracing renewable energy.
Want to dive deeper into how the climate crisis is affecting rainfall, droughts, and even hurricanes? Download our Climate Change and the Water Cycle e-book and check out answers to four of the most confusing questions about how the crisis impacts this vital resource. And learn why citizens everywhere support policies that accelerate the global transition to a clean energy economy.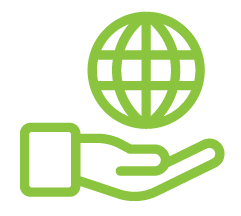 Before You Go
At Climate Reality, we work hard to create high-quality educational content like blogs, e-books, videos, and more to empower people all over the world to fight for climate solutions and stand together to drive the change we need. We are a nonprofit organization that believes there is hope in unity, and that together, we can build a safe, sustainable future.
But we can't do it without your help.
If you enjoyed what you've just read and would like to see more, please consider making a generous gift to support our ongoing work to fight climate denial and support solutions.