May 20, 2021 | 8:00 AM
What the American Jobs Plan Means for Pennsylvania
Pennsylvania has a reputation.
Of course, the Keystone state is well-known for many great things. As one of the first US colonies, it has a long and rich history, including as the place where both the Declaration of Independence and US Constitution were signed. Philadelphia serves up the best cheesesteaks on the planet, and you'd have to travel all the way to Poland to find better pierogis than Pittsburgh-ers enjoy on the regular.
(Recently, PA accents have also become a cultural talking point – though we regret to inform Saturday Night Live that "jagoff" is a Pittsburgh term, not a Philly one!)
But the reputation we're talking about today isn't so awesome. Pennsylvania has become known to residents and visitors alike as the natural habitat of the pothole.
The state earned a dreadful C- grade on its most recent Infrastructure Report Card from American Society of Civil Engineers. From its roads and bridges to its waterways and aging wastewater management systems, the state's infrastructure is in dire need of widespread repair.
Enter the American Jobs Plan, a far-reaching plan to reimagine and rebuild the US economy with more than $2 trillion in strategic investments over eight years.
The American Jobs Plan proposes a lot of big investments. In highways and bridges. In public transit and electric vehicle support. In efficient housing and weatherization. And so much more.
That could mean big things for the great state of PA.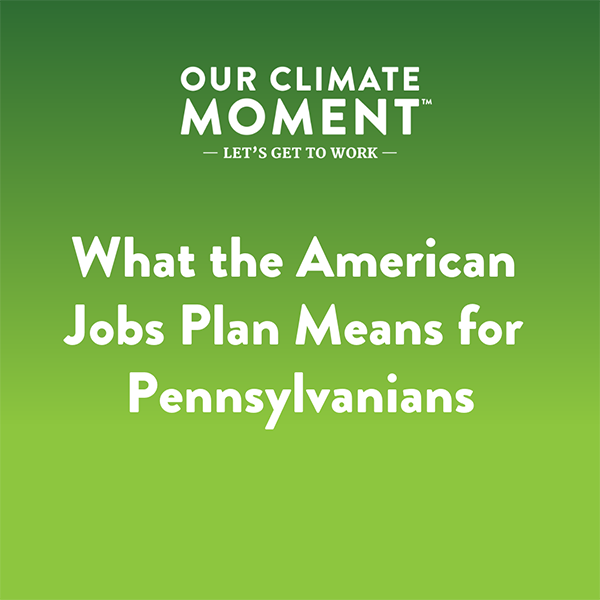 Share on [Facebook] [Twitter] [Instagram]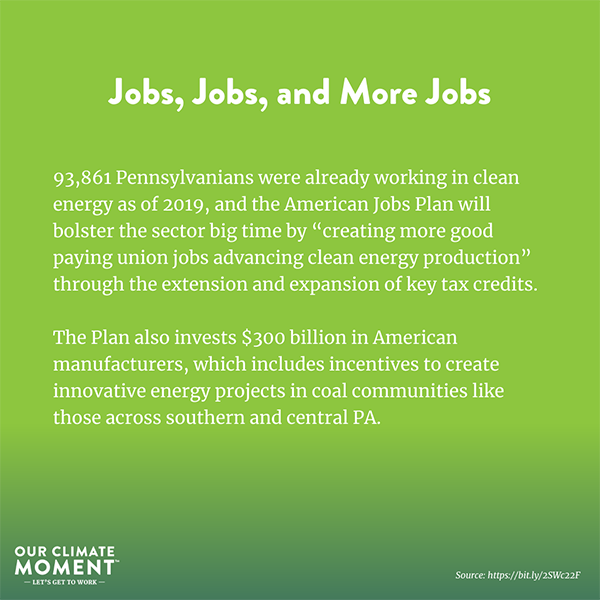 Share on [Facebook] [Twitter] [Instagram]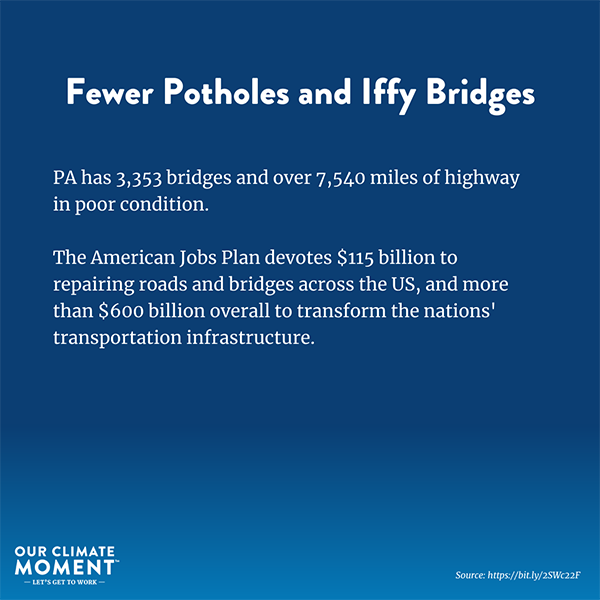 Share on [Facebook] [Twitter] [Instagram]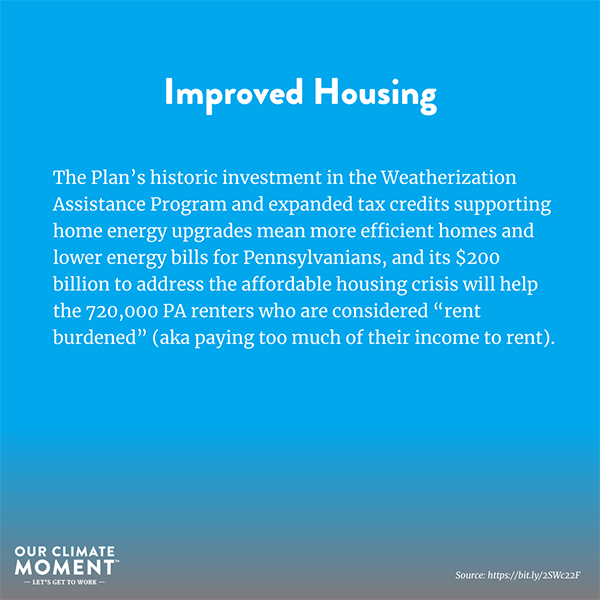 Share on [Facebook] [Twitter] [Instagram]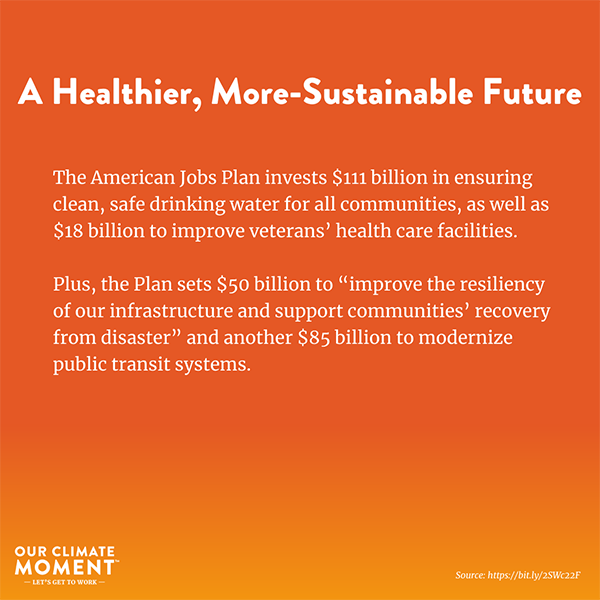 Share on [Facebook] [Twitter] [Instagram]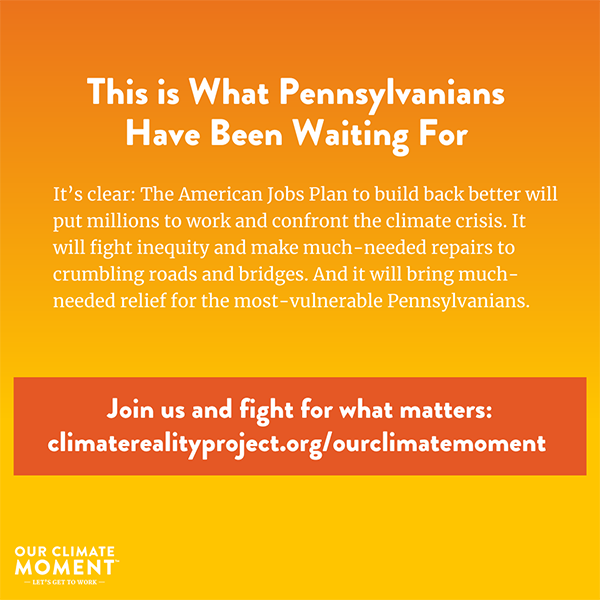 Share on [Facebook] [Twitter] [Instagram]
What You Can Do

Together, we can build a cleaner, greener, healthier future for communities across Pennsylvania and around the country.
It starts with joining your local Climate Reality chapter.
Everyday Americans are joining Climate Reality chapters and working together for practical climate solutions in communities from sea to shining sea. These friends, neighbors, and colleagues are making a real difference for our climate when it matters – and you can too.
Join a Climate Reality chapter today and be part of the fight for a sustainable future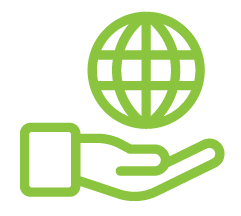 Before You Go
At Climate Reality, we work hard to create high-quality educational content like blogs, e-books, videos, and more to empower people all over the world to fight for climate solutions and stand together to drive the change we need. We are a nonprofit organization that believes there is hope in unity, and that together, we can build a safe, sustainable future.
But we can't do it without your help.
If you enjoyed what you've just read and would like to see more, please consider making a generous gift to support our ongoing work to fight climate denial and support solutions.