October 08, 2019 | 9:20 AM
What Now? How to Stay Involved After the Climate Strikes
With support for climate action surging around the world, we have an extraordinary window of opportunity to make real progress in our fight for a sustainable future.
What happens next is up to us. To make a difference, you don't need to be an internationally recognized figure like Greta Thunberg – you too, have the power to take action in your community and inspire real change. Here's a few of the ways to stay active after the biggest climate mobilization in history.
Join Local Activists in a Climate Reality Chapter

Teamwork makes the dream work – and it can also make advocating for serious climate action seem far less daunting if you're doing it with people who are just as passionate about the cause.
You may not feel like you know anyone in your community or friend group who's as passionate as you are. But we guarantee you, someone (or many people!) in your community will be just as driven to fight the climate crisis.
A great place to start is by connecting with your local Climate Reality Project chapter! Across the country and world, everyday people are joining chapters to fight for practical climate solutions - and you can too.
Chapters have been instrumental in pushing New York State to pass landmark climate legislation and getting a clean energy and jobs initiative passed in Portland, to name only a few victories.
With support for climate action growing across the US and around the world, so are Climate Reality chapters. Join a chapter and learn how you can join your neighbors and others in the community in making a real difference in the fight for solutions.
Keep the Climate Conversation Going!

You may not have time to join a chapter or local group of climate activists and that's okay. Or maybe you want to do even more! Either way, there are more ways to get involved – including doing something as simple as talking about the climate crisis with your friends and family.
Everywhere right now, people are talking about the climate strikes - but afterward, there's still a lot of progress that needs to be made, and that's where conversations come in.
The single most important thing you can do about the climate crisis is keeping the conversation going. Those close to you, who trust your opinions, will listen to what you have to say. Talking to them is the perfect opportunity to raise awareness about this global emergency and empower them to act too.
By educating your friends and family and encouraging them to act, you're helping others not only become aware of how their actions impact the planet but adding more voices to the global chorus demanding change.
Not sure how to get started in talking to your loved ones about this? Check out this handy guide to starting the climate conversation.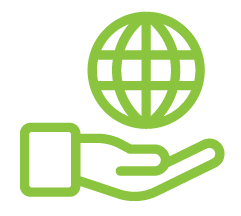 Before You Go
At Climate Reality, we work hard to create high-quality educational content like blogs, e-books, videos, and more to empower people all over the world to fight for climate solutions and stand together to drive the change we need. We are a nonprofit organization that believes there is hope in unity, and that together, we can build a safe, sustainable future.
But we can't do it without your help.
If you enjoyed what you've just read and would like to see more, please consider making a generous gift to support our ongoing work to fight climate denial and support solutions.