The Road to True Net Zero: Calling out Greenwashing
First fossil fuel companies brought us global warming. Then they spent years fighting climate action to protect their bottom line. Now they want us to believe they're on our team and ready to lead the clean energy transition we need to stop rising temperatures.
It's greenwashing, pure and simple. And we're not buying it. At Climate Reality, we're here to call out industry lies and show the world we can build a better future without fossil fuels.
It's time to call out these Big Polluters.
Have you seen ads from fossil fuel companies touting their commitment to sustainability?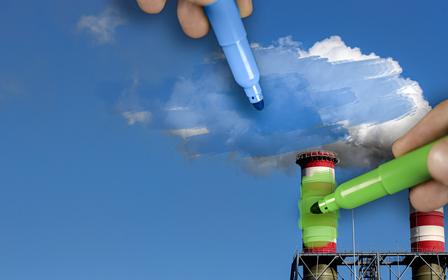 JOIN CLIMATE REALITY
We believe real change comes from the ground up. We know that a small-but-committed critical mass of activists can not only transform society, but change the world. Join our email list we'll keep you posted on how you can take action to address the climate crisis with us.