November 23, 2016 | 1:17 PM
Changing Climate Puts Many Tree Species At Risk
We know that the world is changing in major ways because of the climate crisis. Extreme weather events are becoming more common. Sea levels are rising. Arctic sea ice is melting. These are the major indicators we hear about most. But the impact of rising global temperatures on natural systems can be much more far-reaching, threatening ecosystems everywhere and often compromising the biodiversity we take for granted.
Right down to the tree growing in your own backyard.
Scientists say that warming temperatures could push the southern borders of cold-weather hardwoods like maples even further north and narrow the band in which they can survive, while typically southern species like oaks and hickories begin a northward march themselves. 
Related: Six Thanksgiving Foods Affected by Climate Change
And it's not just warming. Changing rainfall patterns associated with climate change could impact tree diversity, as well
Sadly, like so much of the biodiversity threatened by climate change, there are several tree species that may ultimately go extinct. Let's take a look at a few tree species we may lose in an ever-warming world.
Eastern Hemlock

© 2013 Joshua Mayer/Flickr cc by-sa 2.0
The Eastern hemlock thrives in cool weather and moist soils of North America. Of course, those are two things that could become less abundant in the southern and lower-elevation areas where these species currently thrive as the climate crisis escalates. Meanwhile, trees that favor warmer temperatures like Black Cherry and Blackjack Oaks could proliferate.
Quiver Tree

This symbolic succulent tree is endemic to parts of South Africa and Namibia. Scientists say that rising temperatures cause heat stress in these trees, which can shut down their ability to perform photosynthesis. And unfortunately, as the species attempts to migrate southward toward cooler temperatures, scientists are finding it has been unable to germinate quickly enough to keep up with the accelerating pace of climate change. 
Joshua Tree

One of the most beloved and iconic trees in the western United States, the Joshua Tree, is prolific in the aptly named Joshua Tree National Park in California. Nature-lovers from around the planet travel to the park to check out the famed trees, some of which are up to 250 years old. But scientists have begun to notice that seedlings aren't surviving in places they used to, as evidenced by the fact that many of the youngest trees in areas of the park where they used to thrive are now around 30 to 40 years old. The likely culprit, scientists believe, is climate change.
But like so much in the fight for solutions in the climate crisis, all is far from lost. Many countries – including Indonesia, Brazil, and Malaysia – are striving to protect their precious trees.
Learn more: How It's Supposed to Work: When Governments Walk the Walk On Climate
With so much to lose, we can't let climate deniers and Big Oil insiders be appointed to the US president-elect's cabinet. Add your name now to tell the Senate that we need leaders who'll take us forward and protect the environment and public lands our economy depends on – not individuals who will allow corporations to pollute our air and water.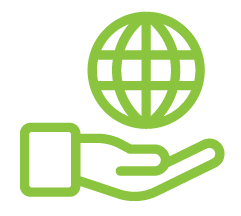 Before You Go
At Climate Reality, we work hard to create high-quality educational content like blogs, e-books, videos, and more to empower people all over the world to fight for climate solutions and stand together to drive the change we need. We are a nonprofit organization that believes there is hope in unity, and that together, we can build a safe, sustainable future.
But we can't do it without your help.
If you enjoyed what you've just read and would like to see more, please consider making a generous gift to support our ongoing work to fight climate denial and support solutions.