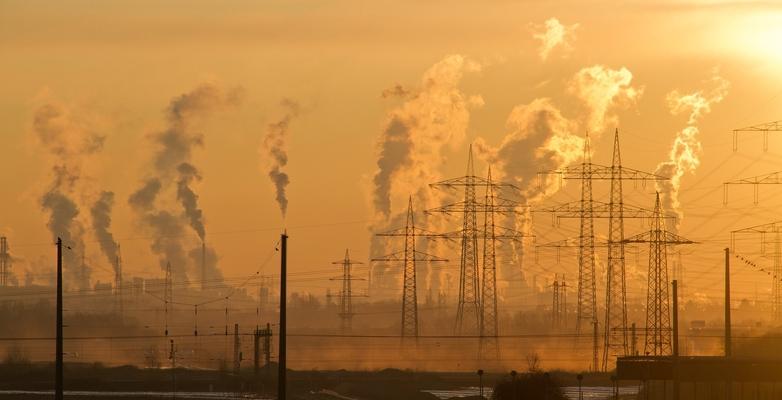 A Climate Denier Shouldn't Be in Charge of the World Bank
World Bank President David Malpass refuses to acknowledge the reality of the climate crisis. That makes him unfit for his post at this crucial hour. 
If you're leading one of the most important financial institutions on the globe, you can't be a climate denier. It's that simple.
Not when there's so much on the line. Not at a time when investment in renewables and other clean technologies now could be a deciding factor in just how hot it is in the year 2050. Not when people are dying all across the Earth in worsening hurricanes and droughts, floods and heat waves. Not when developing countries are enduring the worst impacts and need the World Bank's support financing clean energy projects that can help reduce emissions and protect them from runaway climate change.
You know it. We know it. And former US Vice President Al Gore certainly knows it.
That's why during a panel discussion at a climate event organized by the New York Times, Vice President Gore called for the removal of World Bank President David Malpass, referring to him expressly as a "climate denier."
At a different panel hours later, Malpass was repeatedly asked directly if he denied the reality of the climate crisis, and he tried again and again to deflect the question.
Times reporter David Gelles, however, wasn't having it. Each time Malpass attempted to dodge, Gelles came right back to it, ultimately asking point-blankly: "Do you accept the scientific consensus that the manmade burning of fossil fuels is rapidly and dangerously warming the planet?"
Malpass finally cracked. "I don't even know," he answered. "I'm not a scientist."
Hear what Vice President Gore and Malpass had to say here:
The thing is, you don't need to be a scientist to answer that question. Not when more than 97% of climate scientists around the world agree that climate change is happening and it is caused primarily by human activity.
Despite touting its leadership in climate finance, the Work Bank Group (WBG) has also invested over $12 billion in fossil fuels since 2015. It has failed to align its financial strategies with the goals of the Paris Agreement, and refused to abide by key deadlines that would significantly reduce greenhouse gas emissions by 2030.
During his tenure as president, Malpass has not acted to remedy  these issues, and continues to decline to acknowledge the role of human activity in contributing to climate change.
This is not acceptable. Not from a person in  Malpass' position.
We know that we cannot end poverty without tackling climate change. We can't win against systemic injustice and racism without tackling climate change.
And we can't defeat any of these global tragedies with a climate denier in charge of the World Bank. It's just that simple.
What You Can Do
Change must start with leadership.
As the largest shareholder of the World Bank Group, the United States has an obligation to utilize its significant influence to replace David Malpass with a leader who is ready to prioritize climate.  We cannot afford to wait.
 Tell President Biden: Use US influence to replace David Malpass with a real leader committed to supporting clean energy and climate action at the World Bank.