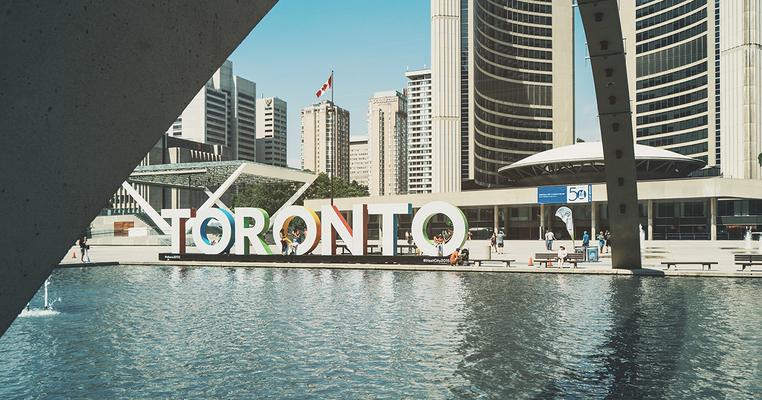 How Canada Is Taking Climate Action
"We will continue to take serious action to tackle climate change – not only because it's the smart thing to do, but because we owe it to our kids and grandkids."
At a critical and challenging time for climate action in the US, our neighbors to the north are in many ways showing what it means for a major global economy to work toward a bright, sustainable future.
"Canada is taking a leadership role on the world stage," Canada's minister of environment and climate change, the Honourable Catherine McKenna MP, told Climate Reality in a recent email interview.
"Last summer, in collaboration with the European Union and China, we hosted the first-ever Ministerial Meeting on Climate Action, bringing together major economies and key climate actors to advance the implementation of the Paris Agreement, with its second meeting this year in Brussels," she said. "They were major successes – making clear to the world that the Paris Agreement was irreversible and non-negotiable, and driving momentum to land the Paris rulebook."
>> From Paris to Poland: Keeping Climate Action On Track <<
Powering Past Coal and Partnering with US Allies
In partnership with the UK, Canada created the Powering Past Coal Alliance in November 2017, with more than 60 signatories, including 28 countries, working together to build momentum for a world free from coal and carbon pollution. The signatories each committed to phasing out coal in a sustainable and economically inclusive way.
The country's also working closely with the US Climate Alliance, a bipartisan coalition of 17 governors led by California's Jerry Brown committed to the emissions reduction goals set forth in the Paris Agreement, despite the Trump Administration's decision to begin the process of withdrawing the US as a whole from the historic international accord.
A Made-in-Canada Climate Plan
The centerpiece of Canada's commitment to a future free from carbon pollution, however, is the Pan-Canadian Framework on Clean Growth and Climate Change.
"We know we can only succeed together if we do our part at home. That is why we spent an entire year negotiating an ambitious and realistic made-in-Canada climate plan with the provinces, territories, and Indigenous leaders," Minister McKenna explained.
"Today, this climate plan is creating jobs and growing our economy, while reducing carbon pollution and ensuring we can meet our 2030 climate target. With our climate plan, Canada's 2030 emissions are projected to be reduced by 232 million tonnes – that's the biggest drop in our projected emissions we've ever seen in Canada. And we're working every day to push that plan forward."
The nation is working to cut emissions by 30 percent from 2005 levels by 2030, a goal Canadian Prime Minister Justin Trudeau has described as a "floor" rather than a "ceiling" for what he hopes Canada can accomplish.
Growing the Economy with Carbon Pricing
Putting a price on carbon pollution has been central to this effort – and powering growth.
"It puts a price on what we don't want – pollution – and makes it possible to invest in what we do want – clean innovation," Minister McKenna said. "We know we can do this while keeping our economy strong and creating jobs, because four out of five Canadians currently live in provinces that price carbon pollution. And last year, those provinces led the country in economic growth."
Noting that putting a price on carbon is not only the right thing to do, but also makes good business sense, the minister concluded, "Our government understands that the environment and the economy go together."
>> How is Climate Change Affecting Canada? <<
Investing in Clean Technology
Canada also keenly appreciates that technology trends and market forces stronger than any politician are moving the world toward a clean energy economy – and that if you don't keep up, you're likely to be left behind.
"Our plan includes close to $8 billion invested in clean technology for green infrastructure projects, including those that reduce greenhouse gas emissions, deliver clean air and safe water systems, and promote renewable power," Minister McKenna told Climate Reality.
"As the world's economy changes, we want to make sure Canadian companies are among the leading suppliers of clean solutions and expertise.
"The World Bank has estimated that climate change will open up $23 trillion in clean investment opportunities globally. Canada is home to more than 750 clean technology companies, which are gaining recognition globally as developers of innovative clean solutions. A record of 13 Canadian companies were named to the 2018 Global Cleantech 100 list – the most innovative and promising clean technologies from around the world. These technologies will drive climate action at home and abroad."
These climate investments go beyond the tech sector. The Pan-Canadian Framework also targets country-wide emissions reductions in the transport, buildings, and industrial sectors, with historic investments of $28.7 billion in public transit and $26.9 billion in green infrastructure over 12 years.
And to mitigate the impacts of existing climate change, Canada has established a $2 billion national program, called the Disaster Mitigation and Adaptation Fund, to support large-scale infrastructure projects, such as wetlands, dams, and dykes, that will better protect at-risk communities against future natural disasters like floods and wildfires.
Cutting Coal for a Healthier Canada
The country's climate action plan also includes phasing out traditional coal-fired power by 2030, "which will result in cleaner air and cut as much carbon pollution as taking 1.3 million cars off the road."
The public health benefits of leaving dirty coal in the dust are far from lost on Canada's first female member of Parliament for Ottawa Centre.
"It will prevent more than a thousand premature deaths and save billions of dollars in health care costs," Minister McKenna said.


"We will continue to take serious action to tackle climate change," Minister McKenna concluded, "not only because it's the smart thing to do, but because we owe it to our kids and grandkids."
WHAT YOU CAN DO
Are you ready to fight for a safe, sustainable future for future generations, too?
Our movement is at a critical turning point in the fight for common sense solutions to the climate crisis. But the good news is that the power to make meaningful progress on climate is in our hands.
Here are three things you can do to take climate action now.
Click here to join our email list. Sign up today and we'll keep you up-to-date on the latest climate science and all the ways you can take climate action.
Request a (free!) presentation from a trained Climate Reality Leader. Climate Reality Leaders come from all walks of life, but they all share the same desire to make a difference and help create a sustainable future for the Earth. During a presentation, you'll not only learn what the climate crisis means for our planet, you'll also hear what it means for your community and even you personally.
Learn more about joining a Climate Reality chapter. Across the US, Climate Reality chapters are making an impact in the fight against the climate crisis. Join your local chapter and receive announcements and action opportunities in your area.