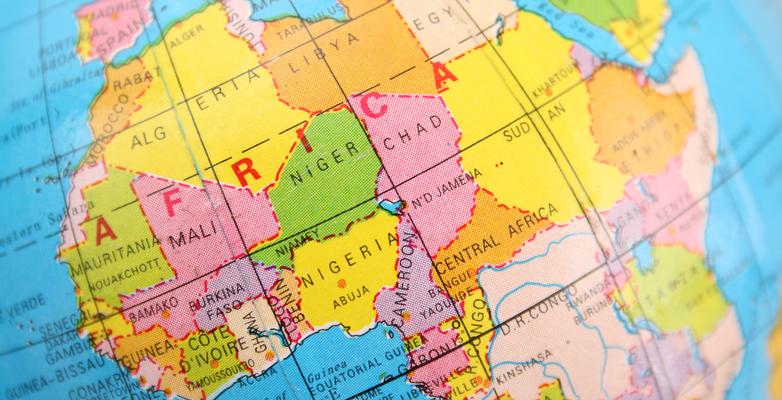 Mobilizing Clean Energy to Address Energy Poverty in West Africa
From poor physical health to limited access to quality education, energy poverty can affect every area of an individual's life. Clean energy has the power to turn this around.
West Africa has one of the world's lowest electrification rates–according to a 2023 World Bank estimate, 22o million people in the region live without access to electricity.  Communities in West Africa also experience some of the highest electricity costs in sub-Saharan Africa, making individuals in the region particularly vulnerable to energy poverty.
What is Energy Poverty?
Energy poverty is usually defined as a "lack of access to electricity and dependence of the household energy needs on burning solid biomass using inefficient and polluting ways." Researchers have linked energy poverty with poor physical and mental health, respiratory issues, chronic disease, and higher mortality rates. Energy poverty can also limit communities' access to clean drinking water, food security, health care, and quality education.
According to the latest data from the International Energy Agency, the number of people around the world who live without electricity rose from 2021 to 2022, marking the first time in decades that global energy poverty has increased. The pandemic, inflation, and rising prices of fuel and food (largely driven by the war in Ukraine) are major causes of this universal energy access setback. The increase was primarily concentrated in sub-Saharan Africa.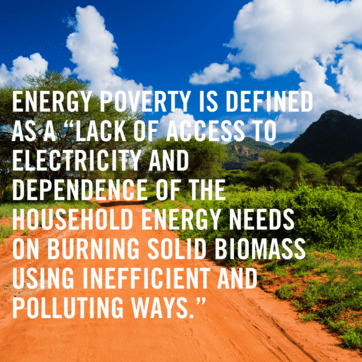 In West Africa, access to electricity is particularly low in rural communities. According to a 2022 World Bank estimate, the average electrification rate in West Africa is 42%, while in rural areas it is only 8%. Low levels of electrification directly correlate to high levels of energy poverty. A 2021 study shows that in Togo, energy poverty levels in rural regions can reach as high as 98.8%.
One major impediment to energy access, especially in rural areas, is a lack of grid connectedness. A 2022 Afrobarometer survey of 34 African countries found that 43% of households lack electricity connection because there is no electric grid or because they are not connected to an existing electric grid. Of the countries surveyed, two of the three countries with the lowest access to the electrical grid were in West Africa (Burkina Faso–22% and Niger–24%).
The Power of Clean Energy for Rural Communities
Clean energy is a promising solution to energy poverty in the West African region, as it can be cheaper and cleaner than fossil fuel alternatives and doesn't always rely on grid access.
Off-grid or stand-alone power systems can supply electricity to remote homes, hospitals, schools, and other facilities where no utility power is available. One common example of off-grid renewable energy is solar home systems (SHS). SHS are installed on poles or rooftops and connected to batteries, which store electricity for night-time or cloudy day consumption to power lights, small appliances, and to recharge mobile phones.
Installations of SHS have been shown to decrease individuals' time spent purchasing fuels, increase studying opportunities for school-going children, enhance business productivity, reduce indoor air pollution and fire hazards, and limit the vulnerability of households to fluctuations in energy cost due to fuel price volatility. These systems also have positive climate impacts, as they reduce greenhouse gas emissions by replacing carbon-intensive energy sources.
Another energy alternative for rural communities is clean mini-grid electricity generation. This energy solution employs a miniature version of an energy grid, which can be built in areas that do not have access to the national electric grid. Mini-grid projects employ larger clean energy installations than off-grid solutions and can provide energy to entire communities, rather than individual homes or businesses. They typically serve under 500 connections in rural clusters.
A Cleaner, Greener National Grid
While off-grid and mini-grid solutions are important steps in making energy accessible to rural communities in West Africa, it isn't just a lack of grid access that determines who is "energy poor." Even in areas where electrical grid access exists, households are struggling to get the energy they need. This all comes down to affordability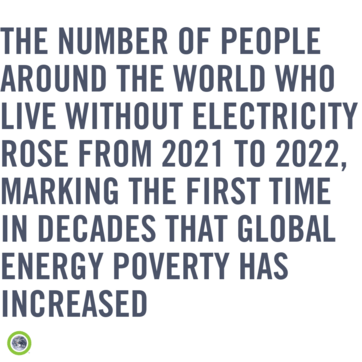 Many power providers throughout the region are unable to provide reliable and affordable energy to communities due to the high costs of dirty energy resources and aging generators and infrastructure. Expanding the grid's access to a wide range of cheaper energy resources can thus make electricity more affordable to households.
In many cases, renewables are the cheapest energy source out there. Solar, for example, is already the cheapest source of power in many parts of the African continent. By 2030, it is set to outcompete all other energy sources continent-wide.
Though the African continent is home to 60% of the best solar resources worldwide, it only held 1% of the world's solar photovoltaic capacity last year. Furthermore, as of 2021, wind power installations in Africa only accounted for 0.01% of the continent's wind power potential, which could be enough to power the entire continent's demand 250 times over.
In order to accelerate clean energy access, new infrastructure will need to be built throughout the West African region. These infrastructure projects have the promise of simultaneously fighting energy poverty and supporting economic growth. Research published by The Rockefeller Foundation shows that building up clean energy in energy poor regions can create millions of new jobs.
These types of initiatives won't just take pure will – they're going to require financial investment. Increasing communities' access to safe, affordable energy is possible with greater investment in utility grade, micro-grid, and off-grid clean energy development.
Let's Get Building
At The Climate Reality Project, we believe that global financial mechanisms must do their part and invest in clean, green, accessible energy for all. That's why we're calling on the World Bank to accelerate a just transition to clean energy in the Global South and beyond.
Want to join us in calling on climate action from the World Bank's new president, Ajay Banga? Sign on here to be a part of the global drive for equitable energy solutions.