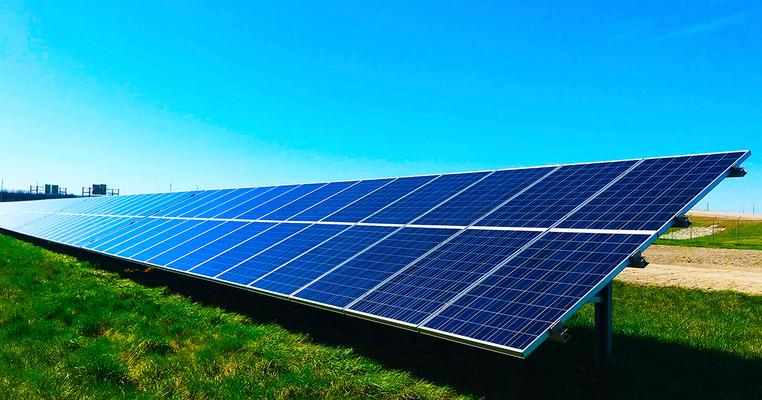 Quarantine Reading: Clean Energy 101
We have a decision to make about the world we want – and clean energy can be a big part of it. Learn how and why with our clean energy mini-course.
We get it – it's a strange time to be talking about almost anything other than the coronavirus. Especially with infection numbers still rising, unemployment rates skyrocketing, and headlines about the economy firmly in horror movie territory.
So why are we talking about clean energy now?
Well, because there's a decision coming our way. As we all try to get back to our feet and rebuild our shattered economies in the months ahead, we have to decide what world we want to build.
To ask the question bluntly, do we simply try to go back to the way things where? Where millions were struggling just to get by even before the pandemic hit and fossil fuels were sending the planet straight toward climate catastrophe?
Or do we rebuild our world with the future of the planet and our families as a priority? Do we use this time to start making a truly just transition to clean energy that not only helps end the climate crisis, but puts millions to work and creates healthier communities for all of us?
Here's where renewables come in (duh). Most of us learned something about solar and wind back in the day, but if these (and other) technologies are going to be a critical part of our future, it's worth understanding how they work and what we're signing up for.
To help, we've put together our most popular fact sheet and blogs on clean energy as a crash course on clean energy. So if you can and need a break from the headlines, read up to learn more about how we can make our tomorrow better than today.
Chapter One: Clean Energy 101
Just the key facts on renewables, all in one place.
Climate Fact Sheet 101: Renewable Energy
Chapter Two: Solar
Because more energy hits the Earth each hour from the sun than humanity uses in a year.
How Does Solar Power Work Anyway?
Chapter Two: Wind
Because wind power can supply the world's energy needs 40 times over.
Chapter Three: Geothermal
Heat under our feet.
How Exactly Does Geothermal Energy Work?
Chapter Four: Marine Energy
The potential is as big as the ocean.
Why Is Marine Energy the Wave of the Future?
Let's Stay Connected
Want to learn more about clean energy solutions and get the latest on the fight for a sustainable future? Sign up for our email list today and we'll keep you in the loop without overloading your inbox.