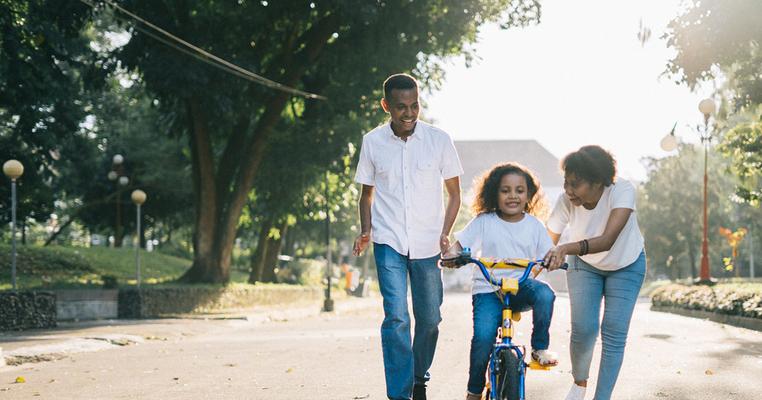 Three Big Ways Cities Can Protect Low-Income Residents from Climate Change
Climate impacts often fall disproportionally and unfairly on society's most vulnerable, but cities are uniquely well-positioned to do something about these inequities by taking innovative climate action.
Across America and around the world, local leaders are saying enough. Enough politics. Enough denial. Enough beating around the bush.
They're ready to take climate action. Not tomorrow. Not the day after. They're ready to fight for a better tomorrow right now.
And many already are. Over 400 American mayors representing communities from megacities like Los Angeles to small towns like Hudson, New York (population 6,700) have pledged to "adopt, honor, and uphold the commitments to the goals enshrined in the Paris Agreement" through the Climate Mayors effort.
These mayors recognize the real economic and public health benefits of rapidly transitioning away from the fossil fuels driving climate change to a clean energy economy.
They also understand what's at stake for the 70 million Americans they represent. In our warming world, weather is getting more and more extreme. Vector-borne diseases are spreading farther. The stress of rising heat and polluted air is making more and more people ill. And that's just for starters.
UNEQUAL IMPACTS
Sadly, these and other climate impacts often fall disproportionally and unfairly on society's most vulnerable.
"While climate change affects us all, it hits families living paycheck to paycheck the hardest," according to the Center for American Progress (CAP).
"In a world of growing inequities, it is not mere coincidence that the poorest among us not only live and work in areas most prone to flooding, heat waves, and other climate change effects but are also least resourced to prepare adequately for and withstand those impacts."
But there is a way forward. By putting environmental justice front-and-center in localized climate policy, towns and cities around the world can do the right thing by those most in need while working for a sustainable future for all their residents.
WHAT IS ENVIRONMENTAL JUSTICE?
Catherine Flowers, director of environmental justice and civic engagement at the Center for Earth Ethics, describes environmental justice this way: "Environmental justice means fighting for the equitable distribution of technology and resources with a preference to those who need them the most."
She explains that environmental justice also means "promoting the protection of the Earth, its ecosystems, and giving all access to clean water, clean air, and surroundings free of toxic chemicals.
To put it even more plainly, environmental justice is about ensuring equality and fairness in the physical world we live in. According to the US Environmental Protection Agency (EPA), environmental justice can only be achieved when all people enjoy:
The same degree of protection from environmental and health hazards.
Equal access to the decision-making process to have a healthy environment in which to live, learn, and work.
With that in mind, below are three major way cities can support environmental justice for low-income residents while addressing the climate crisis.
1. INCREASE ECONOMIC OPPORTUNITIES
Income inequality – the gap in earnings between the most affluent and, well, everyone else – is a major concern across many sectors of our society. It's a threat to economic stability, and can slow growth, create unfair political favor, and, importantly here, reduce social and income mobility and opportunity, effectively fostering a "persistent disadvantage for particular segments of society."
More simply, a family's struggle to make day-to-day ends meet can become an almost unbreakable and systemic cycle, undermining peoples' ability to ever make a better life for themselves and their families – and we're not doing enough to stop it.
Globally, we're already seeing what this means for low-income communities when it comes to our changing climate. But mayors and other local leaders are uniquely well-positioned to do something about these inequities by taking innovative climate action.
>> Read more: Poor More Likely to Suffer During South Africa's Dire Drought <<
"City leaders can help rebalance the economy by designing climate solutions and resilience strategies that tear down barriers to economic opportunities for those who have shouldered the disproportionate costs of environmental and racial inequality," CAP reports.
In particular, cities can create new economic opportunities by investing in climate solutions. The transition from fossil fuels to clean energy brings with it local jobs – lots of them – and related training programs, empowering residents to improve their own lives and neighborhoods while taking the steps necessary to achieve net-zero carbon emissions by the middle of the century.
Los Angeles-based Strategic Concepts in Organizing and Policy Education (SCOPE) is already working to make this a reality. The organization, which seeks to build "grassroots power to create social and economic justice for low-income, female, immigrant, black, and brown communities in Los Angeles," has proposed to bring $35 million in climate investments to South LA through California's Transformative Climate Communities (TCC) Program that could reduce car emissions and improve air quality along a high-traffic corridor in the neighborhood.
2. MAKE CLEAN ENERGY MORE ACCESSIBLE
While incredible strides have been made in recent years to bring down the cost of renewable energies like home solar, far more needs to be done, particularly for lower-income individuals and families who sometimes struggle to pay their current utility bills.
Cities already use a large majority of the world's energy and produce about three-fourths of global carbon pollution, meaning new standards for renewable energy development need to be central to urban planning moving forward. That will mean taking action to make renewables like solar more accessible to communities that have been ignored as other parts of the city have been modernized, as CAP notes:
Historically, benefits of and access to clean energy sources have not been equally shared. Low-income energy efficiency programs are only about 6 percent of total efficiency program budgets overall, and the upfront costs of home or community renewable projects are prohibitive for low-income and many middle-class communities. … Poor structural condition of property, low access to financing, and the challenges posed by rental housing create barriers for many community residents to participate in the benefits of a clean energy economy.
There are a number of ways cities can turn this around. Cities can incorporate equity into facets of city planning by tailoring clean energy financing programs to the unique needs of low- and moderate income families. They can pursue policies to transition to 100 percent renewable energy that are inclusive and create local jobs.
San Francisco, California and Washington, DC are great examples of cities doing just this. As part of its GoSolarSF program, San Francisco offers a range of incentives to city residents, including scaled incentives targeted at low-income residents. Program applicants who live in designated Environmental Justice Zones are eligible for a higher base level of solar system funding, meaning if an applicant "qualifies for one of the low-income adder programs, they can receive additional incentives ranging from $2,000 to $7,000 on top of the base funding. In some cases, these can jointly cover the entire cost of the system, thus dramatically improving access to solar for qualifying individuals."
Meanwhile, Washington's Solar Advantage Plus program provided rebates to qualified solar installers for their work on low-income single family homes throughout the District.
"The program provided solar system installations at no cost to income eligible homeowners or renters, and installers received rebates at $2.50 per watt up to $10,000 per system. Energy generated was net-metered, off-setting residential energy consumption and resulting in roughly $500 in energy savings for qualifying residents each year," according to Meister Consultants Group's Innovations in City Clean Energy & Equity Planning. "This program incentivized installers to directly target outreach to low-income households, which helped broaden the program's reach."
3. MAKE DISASTER-PREPAREDNESS A PRIORITY
Globally, in the wake of Hurricanes Maria, Irma, and Harvey, an immensely destructive wildfire season in the American West, and a dire drought in South Africa, one question has been hard to escape: Is the climate crisis making weather more extreme?
The simple answer is yes – and this unfortunate new normal means towns and cities around the world need to proactively prepare for future extreme weather events. Indeed, this is in everyone's best interest – every $1 invested in natural disaster risk mitigation saves $6 in future disaster costs.
To do this, CAP posits that cities can "use municipal bonds, public-private partnerships, and other strategies to finance energy efficiency, extreme weather, and climate change preparedness. Leverage federal, state, and county funds to buy out high-risk properties and help residents voluntarily move out of flood-prone areas. Partner with nonprofit groups and the private sector to increase residents' access to insurance and loans to lower their risks in the face of extreme weather and flooding."
CAP also recommends city planners work directly with community groups to create an inclusive approach that is sensitive to the lived needs of the community, and invest in communication strategies that emphasize the needs of the most vulnerable, which is critical to saving lives in the event of natural disaster.
>> Free download: Extreme Weather and the Climate Crisis: The Facts <<
One thing is clear: Cities looking to protect marginalized communities from climate impacts must take a comprehensive approach that puts the most-vulnerable and their needs at the center of any action plan.
We know that fighting climate change brings significant economic and public health benefits. Now, we just have to make sure communities that too often have been excluded from these gains get their due.
If you're interested in continuing the conversation around environmental justice, climate adaptation and resiliency, and the role local leaders can play in helping fight this crisis, sign up now to learn more about our next Climate Reality Leadership Corps training.
The program takes great leaders and makes them exceptional, providing training in climate science, communications, and organizing to better tell the story of the climate crisis devastating our planet – and the solutions that will save it. Learn more here.