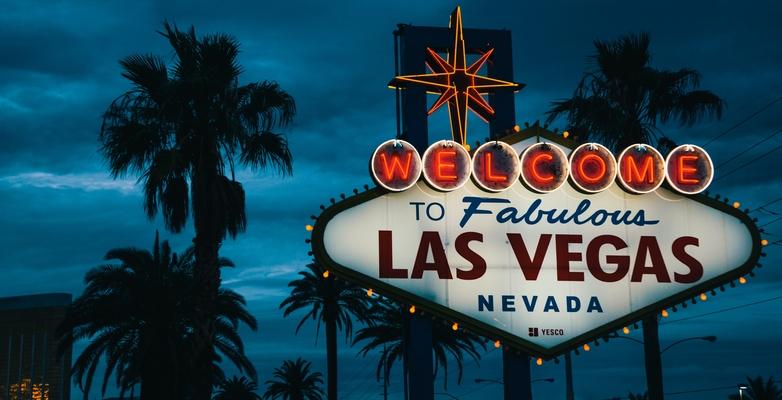 Why We'll Be in Las Vegas This June
If you live in US Southwest or Mountain West and are concerned about climate change, our Las Vegas Climate Reality Leadership Corps training is for you. 
Chances are, if you live in Arizona, Nevada, or any other state in the Southwest or Mountain West, you don't need the latest study to tell you it's getting hotter. Or that wildfire seasons seem to keep getting worse. Or that lakes, rivers, and reservoirs are drying out, with cities in Arizona now scrambling to find alternatives and one University of Utah official declaring, "We're already running out of water."
Chances are, you want to know what this changing climate means for you. Your state. Your family and friends. Your way of life.  And – honestly, what we can do about it.
If that's you, then apply to join us at the Climate Reality Leadership Corps training in Las Vegas, running June 11–13.
Because here's the thing: You can keep reading the constant stream of headlines on how our climate is changing and even some on what it means for the Southwest and Mountain West. You'll definitely get part of the picture. And chances are, you'll get a little anxious wondering if there's a way forward.
Or you can join us in Las Vegas and get a crash course in climate 101 from one of the best science communicators out there: former Vice President Al Gore. You'll feel the incredible energy of being in the room with hundreds of other world changers like you.
Plus, by spending days hearing from some of the activists, innovators, policymakers, and more leading the charge for a better future for all of us – you'll get the power that comes from knowing how we can stop rising temperatures and – most important – what you can do.
What to Expect in Las Vegas
Every Climate Reality Leadership Corps training has three key areas: tools, know-how, and network.
Get the Knowledge to Act
On Day One, the first major session is the famous presentation from Vice President Gore, "The Climate Crisis and Its Solutions." Expect a big-picture view of the science of climate change, what it's doing to people all around the planet, and a look at the most critical solutions we have in our hands. If you've seen or heard about the Academy Award-winning film "An Inconvenient Truth," you'll recognize the signature style of accessible science and hope, just updated for 2022.
With this foundation to build on, the Las Vegas training then goes on to offer a series of panels, talks, and workshops exploring how climate change is remaking the Southwest and Mountain West. It's a chance to get an in-depth understanding of what a warmer world means for your part of the world and learn how Native tribes, cities, and grassroots communities are leading the fight for a just transition to clean energy that can halt rising temperatures and build a better future for all of us.
Some standout speakers include:
Nikki Cooley – Diné (Navajo) Nation scientist and climate educator and co-manager of the Institute for Tribal Environmental Professionals.
Crystal Huang – Grassroots community builder and co-founder and CEO worker owner of People Power Solar Cooperative.
Reverend Leonard B. Jackson – Longtime voice for truth and justice and executive director of the Faith Organizing Alliance.
Jonathan Scott – Author, designer, entrepreneur, renewable energy advocate and co-host/co-executive producer of Emmy-nominated series "Property Brothers: Forever Home." 
For a full rundown of themes, visit the Las Vegas training page here.
Get the Tools for Change
Learning about climate change and what it'll take to stop rising temperatures and build the better future we want is just the first step.
Then it's time to learn what you can do to help turn this vision into a reality. That's why the training will feature a range of workshops designed to help you build or strengthen your skills in areas like digital communications, grassroots organizing, and coalition building.
When you're done, you'll have a clear sense of what it takes to effectively pull on the levers of power in critical sectors and how you can inspire action and pressure decision makers to act when it matters.
Get the Network to Win
This is a global challenge we're facing after all. On our own, we can drive change. Together, we can change the world.
That's why we build in extensive networking opportunities throughout the training to help you connect with like-minded activists and build relationships that will allow you to work together to shape policy, move communities, and accelerate just energy transition in your part of the world and all across it.
When you complete the training, you'll join the Climate Reality Leadership Corps, a global community of over 42,000 change-makers from more than 170 countries worldwide. And with your ideas, your energy, your courage joining that number, just think what we can do together.
Here's the Thing: Your Planet Needs You
If you're reading this, you know how short the window we have is to stop global warming and prevent the worst of climate change. And you know it's not just going to happen by itself.
So here's where you come in. Apply to join us in Las Vegas and become a Climate Reality Leader fighting for the just climate solutions we know can turn the tide and open the door to a better future for all of us. This is your chance to make a difference when it really matters.
As we say, give us three days. We'll give you the tools, know-how, and network to change the world.