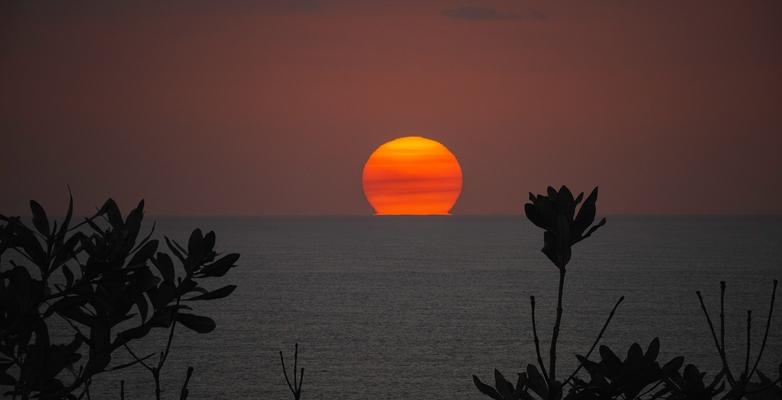 Australia's Momentous Election: A Turning Point for Climate Action?
For many years Australia has been regarded a pariah on the international stage for its ongoing recklessness on atmospheric pollution. That may all be about to change with the election of a new federal government over the weekend.
Climate change was overwhelmingly the deciding issue for voters as Australia elected a new government over the weekend. The result saw a dramatic shift away from the ruling conservative coalition, which had held power for nine years, to the Labor Party. It's still not known if Labor has enough seats to govern outright as several seats are still too close to call so are being recounted. If not, it will have to form a minority government with a small but significant grouping of Australian Greens and independent candidates that scored strong gains too. In either case, these crossbenchers – propelled by widespread community concern on climate – will wield outsized influence on legislative decisions around climate and energy policy for the next few years.
So Why Exactly Were Australians So Concerned about Climate Change?
Memories of the unprecedented "Black Summer" bushfires at the end of 2019 are still foremost for many Australians, due to the unprecedented scale and intensity of the conflagrations that covered most of the eastern and southern states. Months before the coronavirus pandemic made mask-wearing normal, Australians were scrambling to buy masks to escape the choking smoke that blanketed the country on and off for months.
The statistics of the fires tell their own horror story: over 450 Australians died, either directly from the fires or from the smoke; over 18 million hectares was burnt, destroying 3,113 homes and killing 3 billion animals. 
The litany of climate warning signs has continued since then. The Great Barrier Reef, the largest living structure on the planet, has just undergone its sixth mass bleaching event. This is all the more concerning coming as it does in a La Niña year when water temperatures are cooler. This year the emblematic koala has just been listed as endangered across the east of the country. Then, in just the last few months, the states of Queensland and New South Wales have been enduring unprecedented 'rain bombs' and flash flooding.
The science, of course, is clear that that these are exactly the kinds of impacts we should expect if greenhouse gas emissions are not reversed.
Last year, the International Energy Agency (IEA) emphasised that the world should have no new fossil fuel developments if we are reach net zero emissions by 2050. This should have been a wakeup call for Australia as the world's largest exporter of both liquefied natural gas (LNG) and coal based on energy content. The coronavirus pandemic provided the Morrison government with a unique opportunity to pivot the country towards an economic recovery focused on renewables. However, on advice from its handpicked COVID Commission consisting largely of fossil fuel executives, it announced it would instead invest heavily in what it called a "gas-powered recovery" from the pandemic.
The sense that the coalition was ignoring the public's climate concerns in favour of its own and the fossil fuel industry's agenda had set in.
So Australia's "Lost Years" on Climate Policy May Finally Be Over. What Will Happen Next?
New Prime Minister Anthony Albanese's first engagement was a big one. Just one day after being sworn in as PM, he travelled to Tokyo to meet with US President Biden, Indian Prime Minister Modi, and Japanese Prime Minister Kishida, representing the other three partners in the "Quad" foreign security alliance.  At it, he stressed that climate change will be one of his key strategic priorities.
The new Labor government has pledged to seek to mend relations with Pacific Islands neighbours, which successive Australian governments' (coalition and Labor) climate inaction had damaged so badly. One pre-election suggestion it floated was to make a bid to host the UN's COP 29 climate negotiations in 2024. This was cautiously welcomed by Pacific leaders in acknowledging the election result but who simultaneously warned Australia shouldn't use it to greenwash inadequate climate policies.
What Does Australia Need to Do to Make up For Its "Lost Years"?
Whether Labor will walk its talk on climate action will get tested early in its term as it will have to prepare its position for the next round of global climate negotiations at COP 27 in Egypt in November. The party's 2030 emissions reduction target of 43% is well short of the 75% science-based target that respected scientists say is necessary for Australia to contribute to global efforts of limiting heating to 1.5°C. It can expect the Greens and "teal" independents to negotiate fiercely on this point. It can also expect pressure for the net-zero target that the previous government very reluctantly set for 2050 to be brought forward to 2035.
The new government will also be pushed hard in a raft of areas such as:
Phasing out mining, use and export of thermal coal by 2030.
Adopting the Methane Pledge to reduce methane emissions by at least 30% by 2030.
More stringent fuel efficiency standards and targets for phasing out internal combustion engines.
Coordinating a just transition for fossil fuel communities.
Stronger energy efficiency standards for buildings.
And then there's Australia's clean energy opportunity.
With the right policy signals, Australia can rapidly electrify its energy grid. Even the government notes that Australia is super-abundant in the natural resources of solar radiation and wind needed for generating clean power.
Australia will no longer tolerate its national government playing down the urgency of climate change. We will see soon enough whether the new government will walk the talk and make up for the "lost decade."
To join the fight for just climate solutions in Australia and the Pacific region, connect with The Climate Reality Project – Australia and Pacific today.
Ciaran McCormack is branch manager at The Climate Reality Project – Australia and Pacific