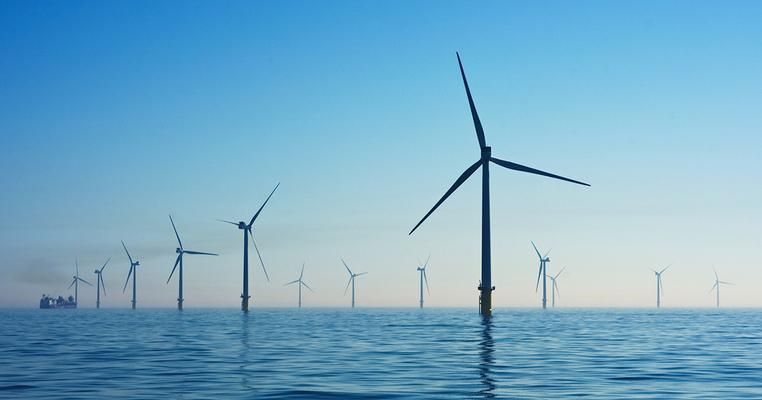 Energy Storage Continues to Grow and Get More Affordable
If you're super into the technology that will help us build the clean energy economy of tomorrow, this blog's for you!
All the way back in 2014, we wrote a blog discussing the awesome progress in energy storage over the years.
Even more incredibly – in just the few years since, energy storage has improved by leaps and bounds. And as the technology has become much, much cheaper and more widely available, utilities are taking notice and consumers are flocking to it, installing photovoltaic (PV) solar panels on homes, purchasing electric vehicles (EVs), and much more.
So we thought we'd check in on the state of energy storage in 2019 to keep you up to date.
The Global Market Rises as Prices Fall
The utility-scale energy storage industry has kept pace with its projections and is undergoing massive declines in cost.
In 2018, global annual energy storage additions more than doubled – to 9 GWh – and are on pace to surge another 78 percent in 2019. Additionally, the cost of lithium-ion batteries fell a whopping 85 percent in the 2010-18 period.
This trend is incredibly important for getting more renewables on the grid: Expansion and reduced cost in energy storage allow more and more renewable energy to be used during times when the sun isn't shining and the wind isn't blowing. We're bridging an important gap… fast!
Because of the improved economics, more utilities are including storage within their integrated resource plans too, and more state legislatures are looking at how to incentivize storage implementation.
It's unsurprising then that the world has reached some monumental energy storage achievements in recent years.
In November 2017, Tesla announced that it had fully installed the world's largest lithium ion battery in South Australia. The company worked with a French renewable energy firm and the local Australian government to install the battery.
Not to be outdone, in March of this year, Florida Power and Light announced a plan to build the world's largest solar-powered battery – one with 409 MW of capacity (the equivalent of 100 million iPhone batteries!).
Cutting-edge innovations like these can spur a race to the top and build momentum as we head toward a clean energy future.

Residential Storage is a Hit Close to Home
Following the same trend, residential storage capacity is on the rise globally, and consumers have access to a variety of cheaper and more efficient renewable energy storage options.
On-site storage options that allow energy customers to store capacity until needed are generally referred to as behind-the-meter (BTM) energy storage. Electricity distributed from new BTM deployments in the first quarter of 2018 was 358 times more than the amount distributed in the first quarter of 2013.
More recently, in the US, BTM storage made up 46 percent of first-quarter 2019 storage deployments, representing 138 percent growth from the same quarter in 2018.
Industry experts cite demand changes, increased integration of solar, and lower storage costs as the primary drivers of the industry acceleration. Wood Mackenzie predicts that BTM storage will eventually outpace front-of-meter storage options (i.e. generation that is operated by electricity providers) and represent half of annual market value by 2021.
Cheaper Batteries to Power Your Car
If you've noticed a few more vehicle charging stations at your local grocery store, gas station, or parking garage, you're not alone – as they've become more affordable, electric vehicles (EVs) are gaining ground all around the world.
A recent CleanTechnica report shows that about 1.7 percent of all passenger vehicles sold in the EU are fully electric. That may not seem like much, but it represents a 67 percent increase from 2018.
EV sales in the US have kept pace with record sales from last year, and retail sales have already reached over 175,000 cars sold. This represents a 13 percent increase from year-to-date (January through July) 2018.
And a very important moment for EVs is looming on the horizon. Referred to as a "crossover point," this is when EVs will become cheaper than their combustion-engine equivalents – and BloombergNEF forecasts that the US will reach it in 2024.
The major driving force behind this trend is the dramatic decline in costs related to electric vehicle batteries. In 2015, the battery for a mid-size US electric vehicle accounted for 57 percent of the car's total cost. This year, the battery represents about 33 percent. By 2025, forecasts show it'll only account for about 20 percent of total cost.
As EVs surge, other parts of the electric car will also become cheaper. Bloomberg anticipates that costs for motors, inverters, and power electronics could soon be 25 to 30 percent lower than they are now.
This all spells dramatic changes in the auto market in the very near future. Shrinking battery costs not only mean cheaper passenger cars, but also the potential to electrify other vehicles.
Large machines like excavators and ferries have been at the forefront of the electrification revolution – and very soon, you could even be flying on an electric plane. Harbour Air Ltd., which operates 12 short routes in British Columbia, is adding an electric plane to its roster and intends to convert its entire fleet.

New Innovations in Storage
While lithium-ion batteries remain the most-promising and available technology today, there are several other innovations in energy storage that could disrupt the market. Hydrogen fuel cells, molten salt, compressed air, and steam accumulation are just some of the other techniques that could have a major impact on energy storage.
There has also been renewed focus by new firms on a variety of applications, including micro-grid and small-scale deployable technologies. Companies have invested in storage technologies that are portable, waterproof, lightweight, and long-lasting and can be deployed wherever electricity is needed.
Storage applications like these can have major benefits for industries like construction, emergency management, and medicine.
What Does All of This Mean for Me?
Energy storage has the potential to dramatically alter the lifestyle of the average citizen.
The most obvious change is through the savings users will see through increased efficiency of the grid and the future ubiquity of home batteries. Many homes that generate their own electricity may not even have an electric bill at all!
Energy storage may even change the way you fuel up at the pump. You may not realize it, but the common gasoline you use every day is considered a type of energy storage. If hydrogen fuel advances, you may start seeing it reach major gas stations and change the way we fuel our vehicles.
Those who are car-free are also likely to see changes in public transportation. As just one example, the first solar-powered train left the station for its first journey in 2017, fully equipped with a 77-kWh battery to store the energy created by its solar panels.
These innovations, along with many others, will likely have a major impact on the fossil-fuel based appliances, electricity, and transportation that people use every day. Not only will this cleaner technology help us fight the climate crisis, but it will also save all of us some serious green.
And we at The Climate Reality Project think that it's a future worth the investment.
Excited by these recent innovations in renewable energy storage? Join our email list today and we'll keep you posted on the latest developments in clean technology and climate policy as well as how you can get involved in the movement to help solve the climate crisis.