December 30, 2019 | 8:45 AM
2019: A LOOK BACK ON THE YEAR IN CLIMATE
This is the year that the publisher of the definitive guide to the English language, Oxford University Press, declared "climate emergency" as its word of the year, after use of the term spiked by nearly 10,800 percent from September 2018 to September 2019.
It was the year of climate strikes around the world.
It was a year where we saw climate change and its affects accelerating – with more devastating fires in California, persistent drought in the American Southwest, record flooding in Europe and Africa, and dangerous heat waves. In fact, 2019 marks the close of the hottest decade on the books – and July 2019 was the hottest month documented in human history.
It was a year when we started talking about – and taking more seriously – the idea of climate anxiety, and how we can address it, together, by taking climate action in our communities.
It was the year a bombshell report showed the world is way off track in reducing emissions at anything like the pace necessary to meet the Paris Agreement goals of limiting holding global warming to 1.5 degrees Celsius.
It was a year where we saw a lot of movement in solutions. In the United Kingdom, the nation went two weeks without using coal to generate electricity, and in the third quarter, for the first time, renewables generated more energy than fossil fuels.
Here are some other highlights from our year:
CLIMATE REALITY LEADER TRAININGS 

Each year, Climate Reality's founder and chairman, former US Vice President Al Gore, and teams of field-leading experts in communications, climate science, and organizing train people to become Climate Reality Leaders, powerful activists with the skills and knowledge to mobilize their communities for action.
In 2019, we hosted training events in Atlanta, Georgia; Brisbane, Australia; Minneapolis-St. Paul, Minnesota; and Tokyo, Japan – bringing the number of trained Climate Reality Leaders to more than 21,000 people strong from 154 countries and all 50 states.
One of the most exciting aspects of these trainings and the program itself is that they're open to everyone. The Climate Reality Leadership Corps takes people from all walks of life – from doctors, educators, and police officers to electricians, farmers, and construction workers – and makes them exceptional leaders.
>> Learn more: We're Heading to Las Vegas <<
Take this fun quiz to see if you should become a Climate Reality Leader.
CHAPTERS GO PUBLIC AND OUR SUPPORTERS GET TO WORK

With the Trump Administration doing basically everything it can to block progress and push a fossil fuel agenda, one of the most important stories this year has been the incredible fight for solutions happening at the local level in cities, towns, and counties across the United States.
These friends, neighbors, and colleagues are bringing clean energy to their towns, fighting fracking developments, and so much more. Most of all, they're making a real difference for our climate when it matters – and you can too.
Check to see if there is an existing Climate Reality chapter in your area now and join the fight for a sustainable future.
24 Hours of Action Around the World

If you've kept up with Climate Reality for a while, you know that 24 Hours of Reality: Truth in Action was a whole new take on an annual tradition. This year, instead of discussing our changing climate via a live, 24-hour web and TV broadcast, we did something different — we asked our incredible Climate Reality Leaders to talk to their communities in person in a day of climate action and education.
The result?
More than 1,500 Climate Reality Leaders delivered over 2,000 presentations on the climate crisis and how we solve it. They delivered these presentations and led conversations across 82 countries, on all seven continents, and in all 50 US states over a 24-hour period. Together, they inspired audiences all across the globe to talk about the crisis that affects us all and take action. 
<< Most Inspiring Moments from 24 Hours of Reality: Truth in Action>>
KEY COMMENT PERIODS

The Trump Administration seems to have one governing principle when it comes to climate change: Ignore it, deny it, or pretend that we don't have enough facts to act.
But even as this administration has been working to unwind years of hard-won progress, the majority of US voters are not only worried about climate change, but know we can do something about the climate crisis. In fact, 78 percent trust scientists when it comes to climate change and 70 percent believe climate crisis is a serious threat to the country.
It's one thing to know it's a problem, and another to take action. And take action you did.
In early 2019, more than 90,000 supporters took action and told the US Environmental Protection Agency (EPA) to stop trying to hide the truth about the climate crisis and put the facts about climate change front and center on its website.
In November, Climate Reality™ submitted more than 16,000 comments to EPA, telling the agency to keep the rules regulating methane emissions that even BP America calls "the right thing to do for the planet."
We also pushed back on changes to the Clean Water Act that protects our right to safe water. EPA rewriting the rules would mean more pipelines and coal terminals taking over tribal lands and communities of color that politicians forget. Native families and kids of color exposed to chemicals and a deepening climate crisis. All while energy companies make billions. More than 10,000 of you said "No way," and signed onto a letter to EPA Administrator Wheeler.
YOU MAKE THE DIFFERENCE

We worked hard all year to share the truth about these and other climate change-exacerbated natural disasters – and our readers responded, downloading our free e-books and fact sheets and sharing what they learned on Facebook and Twitter. Some of our favorites included the Knowledge is Power e-book (we teamed up with HGTV's Property Brothers co-host and solar energy advocate Jonathan Scott to put together a really great read on the benefits of solar energy and the deceptive tactics fossil fuel utilities are using to protect their bottom lines), top wind energy facts, and top solar energy facts e-books. 
This is a bigger deal than you may realize. When you talk, your friends and family listen. That's why simply sharing the facts of the climate crisis is one of the best ways to take climate action. So when we see such a great response to our blogs, e-books and more, we know you have the facts and are out there speaking truth to power. Thank you.
>> If you haven't already, sign-up here to get the latest from Climate Reality. <<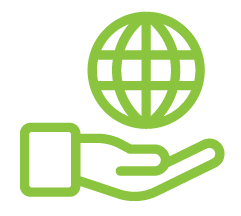 Before You Go
At Climate Reality, we work hard to create high-quality educational content like blogs, e-books, videos, and more to empower people all over the world to fight for climate solutions and stand together to drive the change we need. We are a nonprofit organization that believes there is hope in unity, and that together, we can build a safe, sustainable future.
But we can't do it without your help.
If you enjoyed what you've just read and would like to see more, please consider making a generous gift to support our ongoing work to fight climate denial and support solutions.